40 Under 40 N.Y.: Success in the City
NYC TV Week event to honor emerging executives making their mark in media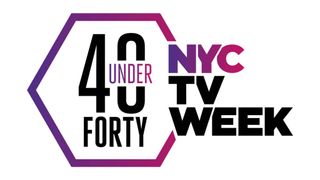 (Image credit: Future)
There's no shortage of rising stars or established veterans in the media and entertainment industry who are making an impact in the years between when they start their careers and when they turn 40. And for more than a decade, Multichannel News and sister brands Broadcasting+Cable and NextTV have honored a select group of these talented individuals as part of the "40 Under 40" awards program.
From OTT, cross-platform measurement and new metrics, to digital disruption, Big Data and economic challenges, it's truly a transformative time in the development and delivery of video content. The 40 Under 40 awards are designed to honor those at the forefront of this industry revolution. Through a nomination and judging process, MCN has selected a group of creative, tech-savvy visionaries helping to lead media in new directions, wherever the viewers are.
The 2023 New York "40 Under 40" class will be honored at a gala party September 14, capping off Future plc's NYC TV Week of events, which also includes the the Advanced Advertising Summit, the Hispanic Television Summit and Next TV Summit New York. It will take place at the 230 Fifth Rooftop at 230 Fifth Avenue in Manhattan.
For more information and to register, visit tvweek40under40.com.
Below, meet the 2023 "40 Under 40" New York, listed in alphabetical order.
Cristina Arango
VP, Head of Business Development
Fubo
Cristina Arango drives strategic partnerships generating revenue, subscribers and cost savings for Fubo, the leading sports-first live TV streaming platform. She is also the acting chief marketing officer of Molotov.tv by Fubo, a live-TV streaming platform in France. Arango, who joined Fubo in 2016, has held roles across multiple teams including U.S. and France marketing, business development and post-acquisition integration. Prior to Fubo, she was an analyst in private equity and investment banking, where she worked with clients such as MundoFox, a Hispanic TV over-the-air network from Fox International Channels. She has helped Fubo establish relationships with Best Buy and Viasat to boost visibility, and secured co-marketing and distribution partnerships with Google Fiber, WOW!, Frontier Communications, CenturyLink, Wave Broadband and RCN.
Katie Beltz-Long
VP, Head of U.S. Demand Sales
Beachfront
Katie Beltz-Long is a dynamic sales leader with extensive experience in media and advertising technology. She joined Beachfront in January 2022 and drives partnerships with leading agencies, brands and demand-side platforms. Focused on transforming the media buying landscape, Long works closely with internal and external stakeholders to develop technological innovations that bring greater simplicity, automation and addressability to TV and connected TV advertising. She has been the driving force behind new, innovative and timely partnerships at Beachfront, including with Kroger Precision Marketing and FlowCode. She created and leads an internal Culture Committee focused on the continued assessment and improvement of employee welfare through team activities, policies and perks. Long earlier held senior sales positions at Verizon Media (Yahoo, Oath, BrightRoll).
Melanie Brown
VP, Advanced TVTubi
At Tubi, Melanie Brown leads a team of strategic subject-matter experts to bring data and technological capabilities to the forefront of clients' connected-TV activations. She is leading Tubi's testing of new currencies to improve cross-platform measurement for CTV and linear TV guarantees. She oversees Tubi's Certified Measurement Program, working closely with partners including Innovid, Kantar, Data Plus Math, NCSolutions and FourSquare to prove the value of Tubi's platform for advertisers. She began her career in 2012 at Visible World. Following the acquisition of Visible World's AudienceXpress by FreeWheel, she took her experience in linear TV activation and turned to advanced audiences for targeting and measurement, joining the TV businesses at Shareablee (now Comscore) and Experian as well as at VideoAmp. Prior to joining Tubi in 2022, she served on the addressability team at LiveRamp.
Amber Callahan
VP, Distribution
AMC Networks
At AMC Networks, Amber Callahan leads or serves as second-chair negotiator on multimillion-dollar deals in the U.S. and Canada for all of AMCN's services across traditional network carriage, SVOD, FAST/AVOD and TVOD/EST. She is also part of the business development team, where she has spearheaded partnerships to grow awareness and subscriptions for AMC Plus with brands including Target, JetBlue, GrubHub, American Express and Meredith. Since joining AMC Networks six years ago, Callahan has transitioned from partner management and deal support to leading deal negotiations with major MVPDs, vMVPDs and connected-TV platforms, including carriage renewal deals with Comcast and Dish Network. In the last few years, she led the launch of AMCN's FAST Channels on multiple platforms, including Samsung and Sling TV. Prior to joining AMC Networks, Callahan was a senior marketing manager at Time Warner Cable and Charter Communications.
Lori Cassorla
SVP, Group Media Director, Investments
Mediahub
Lori Cassorla is responsible for leading video strategy and investment across various Mediahub clients while also leading the advanced video advertising team. She has a passion for infusing data with traditional media, most recently focusing on outcomes-based media. Cassorla brokered first-to-market deals on behalf of such clients as Chipotle and Ulta Beauty, guaranteeing their video investments on key business metrics including search, in-store traffic and sales. From pioneering industry-first deal terms to brokering custom partnerships granting buyers unparalleled targeting control, she helps Mediahub clients secure the two things they crave most — account­ability and flexibility — while maintaining Mediahub's creative spirit at the core.
Karen Chan
Group Director, Investment Innovation
GroupM
At GroupM, Karen Chan promotes a holistic approach to the evolution of TV and video across teams, departments and agencies. She helps to bring in new ideas and processes, including continuous play, tech and data platform partnerships, alternative currency measurement and internal communications/partner marketing. Chan was a key player in marketing GroupM's Continuous Play study with iSpot, which found that more than $1.9 billion in media dollars are wasted in the U.S. market because about 10% of all CTV ads appear when the TV is turned off. She previously worked at Vizio, MediaMath, Tremor Video and SHE Media (Penske Media Group). She is an active member of GroupM's AAPI employee resource group and works closely with the Learning and Development team to mentor new associates in advertising.
Michael Chioditti
VP, Strategy and Business Development
Endeavor Streaming
Michael Chioditti oversees the media advisory group and business development efforts at Endeavor Streaming. He has a deep knowledge base of digital strategy, licensing and partnerships that has advanced the business of both Endeavor Streaming and its clients. Prior to joining Endeavor Streaming, Chioditti worked at the National Basketball Association, where he was responsible for new media business development, focusing on the implementation of new media initiatives and products for the league across digital, social and emerging media platforms. He joined Endeavor Streaming in late 2021 to spearhead its foray into consultatory business services.
Christina Chung
VP, Business Operations
Estrella Media
Christina Chung oversees Estrella Media's digital operating infrastructure and, in two years, has been instrumental in growing the company's digital and streaming business from inception to a leadership position in Spanish-language FAST, AVOD and streaming audio. Estrella Media's four FAST channels reach 10 million viewers and deliver 280 million minutes of video per month. Chung developed the company's ad-tech stack and ad operations, working with partners like Freewheel, Google, Amagi, Triton and Operative, to create a robust multiplatform ad monetization platform. Prior to Estrella Media, she held leadership account and solutions engineering positions at FreeWheel, managing strategic accounts including The Walt Disney Co., Fox Networks, Sony Crackle and Discovery. She also has a background in private equity and investment banking.
Shawn Donilon
EVP, Government Relations
National Association of Broadcasters
Shawn Donilon oversees advocacy efforts for the National Association of Broadcasters on Capitol Hill and at the White House. His exceptional ability to develop and execute legislative strategies, aimed to advance and protect local broadcasters and their audiences, has been crucial to the industry's resilience and growth amid regulatory and technological challenges. He joined NAB's advocacy team in March 2013 and has been integrally involved in developing and executing NAB's strategy in a host of legislative fights during his tenure. These include passage of the STELAR bill; congressional opposition to a performance tax; Congress's appropriation of $1 billion to fully reimburse broadcasters impacted by the spectrum repack; and securing COVID-19 relief funds for all broadcasters. Donilon previously served as legislative director and counsel to former Rep. Charles F. Bass (R-N.H.).
Matthew Duarte
VP, Strategy and Business Development
YES Network
Matt Duarte, who joined the YES Network in December 2019, identifies and recommends new business opportunities and partners with YES senior leadership to drive overall company strategy. Notable was the development and launch of the Emmy Award-winning YES App, which became the No. 1 free sports app in the Apple App Store upon its March 2021 launch. In March 2023, Duarte spearheaded the launch of YES Network's direct-to-consumer subscription product, providing fans of the New York Yankees, Brooklyn Nets and New York Liberty in YES's regional coverage territory an option to purchase a direct subscription through the app. Prior to YES, Duarte was the first enterprise manager in Madison Square Garden's MBA Rotational program in 2018-2019, where he rotated among marketing partnerships, MSG Sports and Business Strategy and venue operations. Earlier, he was assistant VP, U.S. corporate banking at Wells Fargo.
David Dworin
Chief Product Officer
FreeWheel
David Dworin oversees and defines FreeWheel's product vision, strategy, design and development worldwide. Before he was promoted to this role in January 2023, Dworin was VP of product management, leading FreeWheel's programmatic premium video marketplace, a solution that connects buyers and sellers of premium video to execute trusted, efficient and effective advertising transactions across multiple screens. He formerly headed FreeWheel's global advisory services practice, the company's consulting arm and its trust and standards team, which works to improve industry trust through ongoing accreditation, compliance and marketplace quality initiatives. Before FreeWheel, he ran a consulting practice that helped companies across a variety of sectors grow and scale their businesses by developing new strategies, refining operations and improving talent management.
Matt Farina
SVP, Content Distribution
NBCUniversal
Matt Farina is responsible for the monetization and multiplatform distribution of NBCUniversal's portfolio of television networks and streaming products. A 13-year NBCU veteran, he oversees the distribution of the company's programming via Roku, Cox Communications, Charter, Dish, Vizio, SiriusXM, Tubi and partners in Canada and the Caribbean in his newly expanded role. Farina and his team also provide best-in-class viewing experiences, identifying new content opportunities and optimizing the consumer experience for NBCUniversal's tentpole programming. His team's focus on the 2022 FIFA Men's World Cup led to historic ratings for the Telemundo property.
Laura Florence
SVP, Global FAST Channels
Fremantle
Laura Florence brings nearly 20 years of experience in the entertainment industry to her new position as senior VP, Global FAST Channels at Fremantle. Previously serving as SVP and GM, Digital at Chicken Soup for the Soul Entertainment, she oversaw Redbox and Crackle Plus digital platforms, including TVOD, AVOD, FAST channels and FAST distribution for the app and channel portfolio to over 120 endpoints across 15 platforms. Her responsibilities also included platform content strategy and operations for the company's distribution and production groups. Her previous roles include leading North American sales and marketing for Gravitas Ventures, sales and brand management at Millennium/Alchemy and working on live events and original programming at Comcast/E! Networks.
Meredith Garofalo
Freelance Meteorologist and Space/Science Correspondent
Spectrum News NY1
Meredith Garofalo is a regional Edward R. Murrow Award-winning certified broadcast meteorologist and science/space correspondent. She is currently a freelance meteorologist for Spectrum News NY1 in New York City. She was also the 2021 chair for the AMS Station Scientist Committee. Garofalo's 15 years in the broadcast business includes a wide variety of experience earned across the country, stemming from her internship at WGN Chicago. She has worked at stations in New York, Ohio, South Dakota, Florida and California and nationally with WeatherNation. She is also an accomplished reporter of weather and science stories, including rocket launches at Vandenberg Space Force Base and Cape Canaveral.
Katie Gray
Director, Content Fulfillment and Vendor Management
A+E Networks
As director of content fulfillment and vendor management at A+E Networks, Katie Gray is focused on digital distribution with laser dedication to customer service. Leading the fulfillment of A+E's nonlinear content, she oversees 13 on-site employees and two different vendor houses. In 2022, the teams completed more than 120,000 partner packages to dozens of endpoints in support of video-on-demand outlets including FVOD, TVOD, SVOD, AVOD and FAST. Gray was integral to the A+E library digitization, a company-wide project to track the creation of over 15,000 assets in support of expanded digital distribution deals. She began her career at A+E in 2011.
Courtney Huber
VP, Partnership Marketing
Hallmark Media
Courtney Huber is an integral member of the Hallmark Media distribution team, leading product launch and marketing initiatives across linear, direct-to-consumer and FAST channels. (Hallmark Media assets include Hallmark Channel, Hallmark Movies and Mysteries, Hallmark Drama, Hallmark Movies Now and AVOD platform Hallmark Movies and More). A key accomplishment was piloting Hallmark's launch with Peacock of a branded streaming hub including live, linear programming. She also leads partnership marketing efforts for Hallmark's Countdown to Christmas. Huber manages major partnerships that also include Hulu, Comcast, Vizio, Pluto TV, Verizon and LG. Prior to Hallmark Media, she was VP, international partner marketing at CuriosityStream. She earlier held marketing and distri­bution roles at Spectrum Reach, Olympusat and Discovery.
Marielle Kaar
Director, Preschool Production and Development
Nickelodeon
Marielle Kaar, director of production and development for Nickelodeon Preschool, is currently the executive in charge of Dora, the new CG-animated reboot of Dora the Explorer. Kaar also oversees production as executive in charge of the newly green-lit 2D-animated series Super Duper Bunny League, and is director of production and development on additional shows on Nickelodeon Animation's powerhouse preschool roster, including Blue's Clues and You! and Bubble Guppies. A 10-year Nickelodeon veteran, Kaar began her career as an intern at the network and quickly transitioned to assisting executives on the preschool production and development team. She later became the manager of animation production and development for series such as Butterbean's Café and Sunny Day.
Andrew Kaplan
Director, Research and Data
New York Interconnect
Andrew Kaplan provides research that moves the needle for advertising clients in the New York market. He has been with New York Interconnect (NYI), the joint venture between Altice USA, Charter Communications and Comcast, for five years, steadily moving up the ranks to manage his own team. Kaplan's team develops client-specific research stories that prove the benefits of the New York DMA, as well as NYI's various ad products, including TV360 (data-driven linear), addressable and streaming. He also is responsible for creating the campaign-level attribution reports that prove a client's ROI and is well-versed in using set-top box data to provide network and daypart recommendations for linear/addressable campaigns based on advanced audience targets. He started his career at Discovery.
Rob Kelly
Senior Director, Marketing
Ampersand
Rob Kelly leads the charge in positioning and amplifying Ampersand's role as a leader in the advanced television industry. From industry event sponsorships, PR and thought leadership to handcrafting go-to-market strategies for Ampersand's national, local and agency sales teams, Kelly serves as the engine driving Ampersand's mantra of "Moving TV Forward." Ampersand, owned by Comcast, Charter Communications and Cox Communications, represents the largest share of television inventory across multiscreen environments. Kelly's efforts led to Ampersand's elevated presence at industry events including Cannes (Ampersand owned the entire facade of the Palais there last summer), Advertising Week New York and the ANA Masters of Marketing. Ampersand also promoted its brand by wrapping the escalators at CES in Las Vegas.
Ryan Kristafer
Entertainment Anchor/Reporter
WNYW Fox 5 New York
Ryan Kristafer joined Good Day New York and the Fox 5 New York team in August 2019. Originally from Connecticut, he started his career emceeing corporate events across the U.S. as an on-stage host and DJ. He then hosted a nationally syndicated "Man in the Stands" feature on NBC Sports Radio. Following that, he spent five years at ABC affiliate WTNH New Haven, Connecticut, as a feature reporter and host of a daily talk show, CT Style. As the entertainment anchor/reporter for Good Day New York and Fox 5, he interviews celebrities and covers entertainment headlines, lifestyle, trends and more.
Dan Lanzano
VP, Advertising Sales
Warner Bros. Discovery
Dan Lanzano is responsible for the cross-platform strategy and monetization for marquee properties at Warner Bros. Discovery, including HGTV, CNN, TNT, ID, Magnolia Network, Trvl and HLN. He has helped move WBD's business forward through innovative beta-test partnerships with marquee agency and client partners around alternative measurement and new currencies such as VideoAmp, Comscore and iSpot. Advertisers involved in that test include Liberty Mutual, Chipotle, the U.S. Postal Service, Subaru and Behr. Starting in 2016, he was VP of ad sales at Turner/WarnerMedia, driving multiplatform ad-sales efforts across TBS, TNT, CNN, Adult Swim, truTV, Cartoon Network and HBO Max. He began at Turner in 2007 as an account service representative for CNN.
Deon LeCointe
Director, Networked Solutions
Sony Imaging and Professional Solutions – Americas
Deon LeCointe oversees Sony's live production product portfolio and works with television networks and broadcasters to design and build equipment that delivers live content to millions of homes around the world. His team includes product managers, solution architects, sales engineers and service personnel responsible for the development, sales and marketing of products designed for news, sports and entertainment. He has led the implementation of IP-based infrastructure, cameras and switchers at notable installations including CNN's Hudson Yards facility in New York and NFL Network in Los Angeles. He co-founded UJIMA, the Sony Electronics Black Employee Network.
Abigail Neugebauer
Senior Director of Content, Magnolia Network
Warner Bros. Discovery
Abigail Neugebauer develops and produces original lifestyle programming for WBD's Magnolia Network. She is currently the production executive on shows such as Making Modern With Brooke and Brice, The Established Home, Problem Spaces and The Piece Maker. In her three years at Magnolia, she has been a pivotal figure in developing and executing a creative cross-platform production strategy that has resulted in Magnolia Workshops, a standalone series of how-to courses that rolled out across linear, streaming and OTT. Earlier, she led digital teams that created original content for brands like Food Network Kitchen, Genius Kitchen and HGTV. She began her content career at Condé Nast and later managed digital video content teams at About.com (now Dotdash Meredith).
Molly O'Connor
VP, Business Planning and Strategy
Warner Bros. Discovery
Molly O'Connor is responsible for developing and executing a comprehensive strategy to deliver subscription volume and revenue for Warner Bros. Discovery's U.S. Streaming and Networks business, with a focus on Max. Prior to joining HBO in 2018, she worked in strategy and business development at film and television studio A24. Earlier in her career, she was a management consultant in the TMT sector. She is an expert in developing effective distribution strategies for the direct-to-consumer and traditional linear television business. She helped develop and execute the distribution strategy for the launch of HBO Max in the U.S. and continues to help drive Max subscriber growth.

Andy Oh
Principal, Sports Partnerships
Amazon
Andy Oh has played a significant role in the growth and diversity of Prime Video's sports offerings. Since joining Amazon in January 2021, Oh has piloted groundbreaking negotiations for the company's streaming platform. Most recently, he headed the renewal with the Women's National Basketball Association (WNBA), which will allow Prime Video to exclusively stream 20 WNBA games as well as the WNBA Commissioner's Cup championship game this season. In addition to the WNBA renewal, Oh has expanded Prime Video's female-focused offerings for customers through his leadership of the Seattle Storm deal last spring. This deal marked the first local WNBA package made available to Prime Video subscribers.
Matthew Olson
Sports Media Agent
Creative Artists Agency
CAA sports media agent Matthew Olson represents leading sports broadcasters including Laura Rutledge, Elle Duncan, Kate Abdo, Dan Orlovsky, Pablo Torre, Shea Serrano and Jon "Boog" Sciambi. He negotiated a multiyear deal for veteran ESPN
writer and on-air personality Torre to join Meadow­lark Media, where he will contribute to its unscripted efforts. He also brokered a multi­year extension for former NFL quarterback Orlovsky to join the No. 2 NFL booth at ESPN, while also maintaining his role as one of the mainstays on NFL Live, ESPN's signature daily NFL program. Olson was an integral member of the team that negotiated a deal for Shea Serrano at Amazon, which includes Serrano's scripted television and audio rights. Primo, Serrano's first series for the streamer, premiered in May.
Marc Paskin
Agent
UTA
Marc Paskin, an agent in the News and Broadcast division of UTA, has a client roster that includes Jen Psaki, Baratunde Thurston, Brian Tyler Cohen, Brittany Packnett Cunningham, James Longman, Jenna Bush Hager, Mary Hager, Beverly Chase, Brooke Baldwin, Peter Hamby, Taylor Lorenz, Abby Phillip, Jonathan Swan and Kara Swisher. One recent accomplishment is the launch of Inside With Jen Psaki on MSNBC. He partnered with UTA's Publishing department to secure a deal for MSNBC host Mehdi Hasan's book, Win Every Argument, which soared to the top of The New York Times bestseller list. Paskin is a former talent executive at ABC News who later joined the online news publication Mic. He is co-chair of UTA Proud, the UTA employee inclusion group dedicated to supporting LGBTQIA+ members at the company.
Denise Peluso
VP, Research and Insights
BBC Studios
Denise Peluso is responsible for consumer insights and research across all BBC Studios business units in the North America and Latin America region. Since joining BBC Studios in 2015, she has helmed insights for content distribution, brands, marketing, streaming channel launches, consumer products and production. She oversees a team of multidisciplinary researchers whose remits span from analysis of content performance in market to UX research supporting BBC's digital news and streaming division. As the company expands in North America with the rollout of new platforms and consumer experiences, Peluso has added to her team and led efforts to gain key insights into consumer perception for the BBC in the region. She started out at Universal McCann on Sony's research team before moving to Comedy Central's ad sales research division.
Jackie Perez
Director, Business Development
Spectrum Reach
Jackie Perez has 14 years of experience in advertising, holding roles in the worlds of media, agency and ad tech. She uses her expertise to help build Spectrum Reach's programmatic business from the ground up. Her clients today include WPP, Publicis Groupe, Havas Media and Procter and Gamble. She created Spectrum Reach's first‐ever programmatic story and its corresponding sales materials, and was the first to represent the company as an expert on programmatic at industry events. Before joining Spectrum Reach, the ad-sales division of Charter Communications, Perez held positions at Time Inc. (now Dotdash Meredith), IPG Mediabrands' Magna and Yahoo (formerly Verizon Media), and has consulted clients such as Verizon, Visa, Allstate, Best Buy and GSK.
Kendra Prasad
VP, Acquisition
The Farmer's Dog
Kendra Prasad has more than nine years of marketing and performance expertise and industry experience and is passionate about building holistic customer-centric growth strategies that enable growth and retention. Her big moment came during Super Bowl LVII, where a commercial for The Farmer's Dog won USA Today's Ad Meter. "Our product can be perceived as niche, but it's good for everyone with a dog," Prasad said of the big investment in one commercial. "TV's huge platform and visual nature let us tell our story and 'why' in a way we can't with digital." The emotional spot follows the life of Bear, a chocolate lab, as he grows older alongside his owner, Ava. The tagline? "Nothing matters more than more years together."
Cosmina Schulman
SVP, Strategic Partnerships
NESN
Cosmina (LaBella) Schulman is responsible for advertising sales revenues at NESN, the regional sports network televising the Boston Red Sox and Boston Bruins, and for building out sales strategies. As part of the executive management team she plays an active role in determining vision and business approach. Previously, she was NESN's national sales manager and local sales manager. She started her career at Home Team Sports, a division of Fox Sports, and sold for every NBA, NHL and NBA RSN in the country. She also is the VP of Women in Sports and Events Boston chapter and the executive chair of NESN's ERG group, Women of NESN. She worked to conceive NESN's sports-betting strategy, and her team brought to life the first-ever titled Dunkin' Beanpot college hockey tournament, a collaboration between The Beanpot, TD Garden and NESN.
Travis Scoles
SVP, Advanced Advertising
Paramount Global
Travis Scoles's foresight and strategic thinking have been critical to shaping Paramount into a dominant engine of innovation and leadership within advanced advertising. He has been integral in optimizing the ways advertisers are able to leverage Vantage, Paramount's advanced targeting product, to achieve deeper engagement and has instituted technological advancements that have further solidified Paramount's leadership position in the space. He is also actively involved in driving thought and product leadership in advanced advertising. Scoles oversees all aspects of Vantage as well as other internal data optimization and analysis products. He also manages key efforts in currency and measurement innovation. Scoles joined the company, then called ViacomCBS, in February 2020.
Jenna Silver
SVP, Industry Marketing, U.S. Advertising Sales
TelevisaUnivision
Jenna Silver oversees a team of strategic business-to-business marketers charged with positioning Spanish-language media and content company TelevisaUnivision as the go-to destination for helping brands grow with U.S. Hispanic audiences. Silver also leads the strategy and development of the company's annual upfront presentation and its thought leadership conference, "Leading the Change." Prior to TelevisaUnivision, she held sales marketing and client solutions roles spanning print, digital/mobile and out-of-home/experiential media with Martha Stewart Living Omnimedia, Trusted Media Brands (formerly Reader's Digest Association) and News Corp. She is a proud founding member of eMERGE, TelevisaUnivision's early-career employee resource group.
Josh Sims
Fox NASCAR Host and Reporter
Fox Sports
Josh Sims joined Fox Sports in July 2021 as a reporter for NASCAR Race Hub, NASCAR RaceDay and select NASCAR Craftsman Truck Series races on pit road, becoming the first African-American reporter to cover pit road for a NASCAR national series television broadcast. In 2023, he made his NASCAR Cup Series pit-reporting debut in the Daytona 500 as part of a select schedule of Cup Series races throughout the season. Sims also added a full season of NASCAR Xfinity Series pit reporting to his schedule, while maintaining his NASCAR Race Hub co-hosting duties. He joined Fox Sports from WJZY, the Fox affiliate in Charlotte, North Carolina, where he was a sports anchor and reporter from 2015 to 2021. At Fox, he has been able to help showcase diverse voices within NASCAR, including a feature story on Jusan Hamilton, the first Black race director of the Daytona 500.
Thomas Staples
Master Control Operator
Cheddar News
Thomas Staples is an award-winning director and producer, technical director, video engineer and cinematographer with extensive experience in multicam directing, projection, editing, stage production and video engineering. In the theater, he worked for nine years as technical director of the American Negro Playwright Theatre. His television experience spans a range of diverse shows such as Black College Quiz, ESPN's Monday Night Football and the Stellar Awards. At Altice USA's Cheddar News, he has held several roles from broadcast editor to master control operator. He excelled in master control shifting, previously an in-studio-only job, to more than three years of remote operations on daily live news broadcasts with Cheddar News.
Lindsay Stewart
VP, FAST and AVOD Revenue Strategy
AMC Networks
Lindsay Stewart leads strategic direction and business development for AMC Networks's free, ad-supported streaming products. Internally tapped to launch the company's first FAST partnership with Pluto TV in 2020, Stewart has been integral to the continued development of the company's growing portfolio of FAST channels, which now includes 13 owned channels like The Walking Dead Universe, Stories by AMC and AMC Thrillers across platforms including Samsung TV Plus, The Roku Channel, Vizio, Sling and Redbox. Stewart also was critical to the 2022 creation and launch of the ALLBLK Gems and AMC en Español FAST channels. With over a decade of experience in digital content strategy, partnerships, marketing and distribution, she joined AMC Networks in 2012.
Adam Verdugo
Executive Producer, 'CBS Evening News With Norah O'Donnell'
CBS News
Since June 2022 Adam Verdugo has executive produced the CBS Evening News with Norah O'Donnell, based in Washington, D.C. He was part of the program's launch team in 2019 and played a key role in its move to Washington as executive story editor. After joining CBS News in 2013, Verdugo has worked closely with O'Donnell for more than a decade. He has helped develop franchises on the newscast including "Profiles in Service," featuring everyday Americans and U.S. military service members who dedicate their lives to helping others, and he helped launch and currently manages Person to Person With Norah O'Donnell on the CBS News Streaming Network. He began his career at NBC News and was a senior producer on Meet the Press.
Brian Weiss
VP, Entertainment Programming and Multicast Networks
Tegna
Brian Weiss joined the successful startup company Cooper Media to launch true-crime multicast network Justice Network in 2015, and helped lead the strategy and launch of action-adventure reality network Quest in 2018. He was president of the networks when they were acquired by broadcast group Tegna in 2019. Weiss has a track record of working effectively with others to drive distribution and sales growth by finding mutually beneficial partnerships. At Tegna, he leads all entertainment content, including true-crime production group Vault Studios and the syndicated program Daily Blast Live. Before Cooper Media, Weiss led business development and partnerships for The Washington Post, where he helped strike revenue-share distribution deals with YouTube, Hulu, Amazon and Microsoft. He began his career at Bloomberg.
Patrick West
Senior Manager, Sales
Amagi
After joining Amagi in June 2022, Patrick West has become a valued partner for many U.S. news organizations and station groups navigating the world of free ad-supported streaming TV (FAST) and cloud-based playout and distribution workflows. He brought to Amagi more than 15 years of media distribution and technology experience. West previously worked at CNN's Newsource business for seven years, building a terrific network of news leaders. In less than a year, he helped deploy FAST strategies for station groups like Graham Media Group, Imagicomm and Morgan Murphy Media. Earlier, West worked at CNN Newsource as senior director of sales and affiliate relations. Prior to CNN, he worked at Inform, a video platform connecting content owners with digital publishers. He also was affiliate distribution manager for The Weather Channel.
Travis Winkler
General Manager, Video and Audio
Bloomberg
Travis Winkler oversees Bloomberg L.P.'s video and audio business, including the teams responsible for worldwide video and audio distribution, business development, content partnerships and business operations. In February, he led the cross-functional launch of Bloomberg Originals (previously Quicktake), featuring cinematic documentary-style deep dives, talk shows, live events and video podcasts. He and his team negotiated deals for bringing on the hosts of Getting Warmer With Kal Penn and The Future With Hannah Fry, the first two Bloomberg Originals shows. Winkler's team also continues to score wins with distribution of Bloomberg TV Plus and Bloomberg Originals, including 2023 launches on Amazon Prime Video in Canada, Mexico, Australia and Brazil.
The smarter way to stay on top of the multichannel video marketplace. Sign up below.
Kent has been a journalist, writer and editor at Multichannel News since 1994 and with Broadcasting+Cable since 2010. He is a good point of contact for anything editorial at the publications and for Nexttv.com. Before joining Multichannel News he had been a newspaper reporter with publications including The Washington Times, The Poughkeepsie (N.Y.) Journal and North County News.