Bunim/Murray's Julie Pizzi Travels the Road From Superfan to Top Producer
'B+C Multichannel News' Producer of the Year is thriving atop the shop where her prolific career began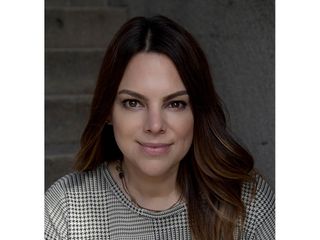 (Image credit: Bunim/Murray Productions)
When Lizzo, host of Lizzo's Watch Out for the Big Grrrls, accepted her surprise Emmy Award in the best competition program category this past September, she said that the heartwarming stories of the plus-sized dancers in her show were not that unique, they just needed a platform on which to be showcased.
For nearly 40 years, Bunim/Murray Productions has successfully provided a platform for a myriad of unique, sometimes unorthodox but always authentic and true voices, including the performers on Lizzo's Watch Out for the Big Grrrls, which it produced for Amazon Prime Video.
On stage with Lizzo when she accepted the Emmy was Bunim/Murray president Julie Pizzi, who is leading the production company known for such hit reality shows as Keeping Up With the Kardashians, Bad Girls Club, I Am Cait and Born This Way in this new and evolving world of TV production. The Emmy win for Lizzo's Watch Out for the Big Grrrls is the latest milestone for the veteran producer, who began her career at Bunim/Murray under founders Jonathan Murray and the late Mary-Ellis Bunim nearly two decades ago on MTV competition show The Challenge.
"Talk about someone who could handle the pressure — it was clear to me that the crew had a lot of faith in her and she had faith in the crew," Murray said of Pizzi. "That's one of the things that makes a great producer. I'm so proud of her, and I know that Mary-Ellis Bunim would be so thrilled to see a woman leading this company."
Since taking the reins in 2021, Pizzi — who left BMP in 2004 to start her own production company, P&J Television, before returning in 2016 — has overseen the development of hit shows including Lizzo's, BET dating series After Happily Ever After and recently announced Paramount Plus series The Family Stallone, while continuing to roll out new seasons of reality hits such as USA's WWE-themed Miz & Mrs. and the third part of the Emmy-nominated, culturally-defining docuseries Surviving R. Kelly, which aired in January. Pizzi has also reached into alternative media with Facebook Watch shows The Sway Life and House of Creators.
Pizzi helped breathe new life into two classic Bunim/Murray-produced MTV staple reality series, MTV's The Real World and The Challenge. The Real World, which launched on MTV in 1992 and is considered a reality TV pioneer, has expanded under Pizzi with two "Homecoming" reunion editions, bringing back early stars from the show for a second go at the format.
The Challenge — which Pizzi first worked on as a showrunner in the late 1990s — was renewed this past June for a remarkable 38th and 39th season. Pizzi has also successfully expanded the franchise to broadcast television in 2022 with CBS's The Challenge: USA spinoff and to streaming with Paramount Plus's original series The Challenge: All-Stars.
"She understands what goes into making really great content, but what sets her apart is her ability to modernize the approach for what this era calls for," MTV Entertainment Group, Paramount Media Networks and MTV Entertainment Studios executive VP and head of global production Keri Flint said. "She continually improves on the shows that are already amazing as she looks for ways to elevate our partnership."
Industry executives said Pizzi's ability to understand all facets of the business has endeared her to show crews and to distributors. "The experience that Julie has both as a producer and an executive makes her the ideal leader for Bunim/Murray," Drew Tappon, OWN TV head of unscripted development, programming and specials, said. BMP produces the network's reality series Family or Fiancé, which recently completed its third season.
Pizzi's ability to build on the legacy of Banijay Entertainment-owned Bunim/Murray while laying the groundwork for a new path forward across multiple distribution platforms has earned her the B+C Multichannel News Producer of the Year nod for 2023. In an interview, she spoke about the company's long-running programming success, its current and future business prospects as well as the overall television marketplace. Here's a version of that conversation edited for space and clarity.
B+C: You were a producer for Bunim/Murray in the 1990s and then left to start your own company, only to return and eventually become president of the company. What is it about Bunim/Murray that keeps you coming back?
JP: I simply adore this company. Everything I learned about unscripted and how to make what is considered a reality show I learned from Bunim/Murray, and I actually learned from Mary-Ellis Bunim and John Murray. When I started my career here, I was a superfan of Road Rules [the BMP/MTV sister show to The Real World] and what they were doing in the genre, and getting into this company was really difficult. It was like getting into Harvard: when you showed up here, you were exhaustively interviewed. You had to do research before you came in and write mission packets and submit writing samples. It was really the only company doing this, and for me, everything I learned here, I just always had such admiration for the company. Then working here in my early 20s was the best time of my life. I literally started traveling right out of the gate. I was doing Road Rules and The Challenge, and there were so many young people that were really trying to play in this space and create what the genre was. So it was a really exciting time.
B+C: You mentioned working on shows like Road Rules and The Challenge. Why do you have such an affinity and drive for the production side of the business?
JP: I feel like unscripted allows creators to be really close to the fire. You come up with ideas, you talk to executives, you sell the ideas, and then you come up with these outrageous, crazy things that you could do, especially with some of the genres that Bunim/Murray does here, like The Challenge and Road Rules. Then to actually make them happen and to be the person doing that was really invigorating. It moves really fast and creators really do get to create and see the end product. I don't think you can say with a lot of entertainment jobs.
B+C: The list of successful reality shows that Bunim/Murray has created over the years is impressive. You chose to continue building on two shows from the company's past — The Real World and The Challenge — from MTV. Why do you feel those two shows can transcend generations and still be relevant today?
JP: I think the core of both of those shows are human stories and they're very much like a soap opera. If you look at the history, particularly of The Challenge and how we bring back cast members year after year, you see their lives go through ups and downs and victories and losses. Real World was meant to be an unscripted soap opera, and The Challenge really picked that up and ran with it. Last year, MTV came to us and said we really want to do reunions, and I think everyone always loves 'where are they now?' But to also know these characters so intimately and to have shared 20-plus episodes with them some 20 years ago, there's something really impactful about that. It's not only feeling like you know them, but really seeing people's stories play out in a way that you not only can relate to, but that also may be aspirational as well.
B+C: Is it fair to call those shows genre-defining? Put into perspective the influence The Real World and The Challenge have had on the reality genre.
JP: I think they are sort of the nucleus and sort of where everything started. If you look at competition formats that are successful, a lot of them borrow from each other. If you look at some of those early shows like The Challenge, Survivor, Big Brother, they all have their own unique DNA, but they've also borrowed from each other. But when you really get down to it, it's really these regular people with cameras put on their lives, and what happens when everyone stops being polite and starts getting real. And whether that's on Big Brother, Survivor, The Challenge or Real World, at the end of the day, why people are viewing these types of shows is to see that character development.
B+C: Is it easier now to develop, produce and get a reality show distributed, with all of these new outlets, than it was 20 years ago?
JP: It's so hard to say because the business has changed so much. Technology has advanced so much, so that's helped us get programs moving faster, but to actually get a show from an idea onto a screen can have so many steps now. I mean, the development process can take years. We just finished producing a show that took two years to get on the air. It's a fantastic product, but sometimes it just takes that long for the actual green light. Sometimes you have a casting step, you have a further development step and then you have to get certain deals done. And by the time that all happens, it can be a year and a half.
B+C: Are you finding that the streaming services are moving more toward reality content, and are you reaching out to them more than cable or broadcast networks for distribution of your shows?
JP: When we create a project, we don't create for linear or [digital] platforms, we literally just create an idea and then we pitch everybody equally. What we do find is that we get offers from both cable and platforms on the same project. It really doesn't change the ideas, but I will say that I do believe that all the streamers are interested in unscripted programming. They've seen a lot of success in it in the last 18 months, and I think there are some shows that have really cut through. There definitely seems to be a need and certainly an appetite for it.
B+C: One of those shows that has cut through is Lizzo's Watch Out for the Big Grrrls, which of course won the Emmy. When you were initially producing that program, did you expect it would be so successful?
JP: There's a couple of unique things about that project. The whole show was her idea, and we were brought in after she had already sold it to Amazon. You can look at it as a dance competition show, but it wasn't that she wanted to do a reality show. She literally wanted to find dancers that looked like her, so there was a real intention behind it. It wasn't like, 'I want to make a reality show to be more popular, or to just do reality.' It was more like, 'This is a service that I need and this is a great way to get there.' The second piece of it is that we knew she was going to be on camera. That was always the agreement, but the level in which she showed up on camera and the vulnerability and the honesty that she showed was, I think, unparalleled. I think audiences felt like they got to know her better. She was intimately involved with the dancers and what they were doing. She really cared about them, and you just don't always see that. I think that magic really came from her and what she really gave to the project, and I really think it translated on-screen.
B+C: You mentioned the importance and draw of Lizzo to the success of that show, and Bunim/Murray has been successful in building other shows around such celebrities as the Kardashians and Lindsay Lohan. But then you look at the success of shows that don't have celebrities, like The Real World. What exactly makes for a successful reality show — is it celebrity star power or is it a compelling story about the lives of everyday people?
JP: I think it is always helpful to have a big name. It does draw viewers and that certainly helps for promotion and marketing. But the core of all of these shows are the regular people that are extraordinary and that we care about as humans. I will say that about the dancers that participated in the Lizzo show — they were amazing women that you just fell in love with. Bunim/Murray's casting department is by far the best I've ever seen at finding people to be open enough and raw enough to tell their stories and to be vulnerable. The truth is a lot of the people that are on these shows have never been trained and never been in front of a camera before. For them to really give of themselves is asking a lot, so I really do think the success of this genre is always the casting.
B+C: Are there any genres that you have not jumped into that you would like to explore at some point?
JP: This summer we produced a 90-minute documentary film called [Dead Hot: Season of the Witch] (opens in new tab) with Vanessa Hudgens and GG Magree. We had initially pitched it as a series and we had done a presentation, and then we really pivoted and were like, let's just produce this. I'm not kidding with you — we grabbed like every employee at this company and said, 'OK, we're going to just make this show.' We all went to Salem, Massachusetts, and shot this spiritual journey for these two women who are like two best friends through the lens of the supernatural world. It ended up being just so good. We paid for it and then sold it after. It was so fun because we could do whatever we wanted. Often, you go out on a show and you have real marching orders of where the project needs to go. But with Dead Hot, we went out with an intention, but then we really let the journey take itself and we ended up with a very different product, and that was really exciting.
B+C: Is there anything that you haven't done in your career that you would want to explore going forward?
JP: I would love to do a real long-form documentary. We've done quite a few here at Bunim/Murray, but something that we could shoot over the course of a year. We have schedules and budgets, so it's really hard to tell a story that has to really unfold over a long period of time. I think that that would be really rewarding. I do think there's a few spaces that we've been looking in, but we're still on the hunt for a really special project that could take a moment to unfold.
B+C: Any thoughts about developing scripted content at all?
JP: I look at it like this: I've been doing unscripted for decades, and Bunim/Murray is so well-known for unscripted. Unless it really made sense, meaning it was like a scripted show about an unscripted world, I don't think so. There's so many people that are so excellent at that, that I feel like, why compete when there's already people that do that so well?
B+C: How do you see the overall television business evolving over the next year?
JP: Budgets are going to get smaller, but I think orders can get bigger, so there's ways around that. I don't know if as many shows are going to get picked up next year, but I think that we're all hoping for it. One of the things I will say is that unscripted generally is less expensive than scripted, so the hope is that there's always room for it. We've seen so much change this year, and I feel like things are sort of leveling out and there are all these new opportunities popping up. Hopefully unscripted will find its footing, but I think there's always a concern that there are so many ideas that you really hope that yours can move forward.
B+C: So does that affect the amount of content you'll be looking to develop in 2023?
JP: It never affects how much we develop. We have actually doubled
down on our dev team this year and hired five new people. Our pipeline is robust and we're constantly developing shows and pitching shows that we think are good ideas. It's stuff that we believe in, but we're literally volleying, and somebody still has to pick up the ball on the other side. We'll still continue to create as much development to get out
to the buyers, but it's really whether or not they have the budgets and the marketing money and the space to launch new shows. ▪️
B+C: Jonathan Murray told me that Mary-Ellis Bunim would be thrilled to see a woman leading this company. Put into perspective what it means for you to serve as president of Bunim/Murray.
JP: It means a lot to me. Mary-Ellis and John mean a lot to me. I will say that it is such an honor to be in these shoes. I think one of the things that was really important to me is to make sure that Bunim/Murray is still a really fun place to play. It's like a big family. There are people that have been here for decades and people just know each other. They've been there when they started their careers, when they got married, when they had babies — we've sort of been together for a really long time as a community, and, honestly, the community of Bunim/Murray really expands the walls of the company. There are so many incredibly talented producers in our business that came from here, or worked here and really left an impact. So I really wanted to continue that sentiment of this family business culture at Bunim/Murray, that Mary-Ellis and John had set up years ago — that magic feeling of working in an environment with people that are creative, excited and passionate about making unscripted television.
B+C: Where do you want to take the company in 2023 and beyond?
JP: I think one of the biggest things that we have been working on as a team here is expanding what we do. We've been through a lot of changes in the last four years — we've had a lot of franchise series that have ended or that have gone to different producers or different platforms — so it has created an opportunity for us to expand on who we are. I wouldn't say reinvent ourselves, because we're very comfortable being Bunim/Murray, but as the market continues to change and appetites evolve [show] that we're really capable of producing anything. We really wanted to make sure that our pipeline of development reflected that. We were putting out shows that maybe Bunim/Murray is not known for, but we wanted to show the audience and the buyers that we could do them, and we really succeeded at that this year. We want to continue to grow and take some risks since we still have a lot of franchise series and we have incredible relationships with our partners. They've been really fun, and I think the creative process has always been so honored here that we try to step in some directions that might make us uncomfortable and just kind of see what happens. And so far that's really worked out. ■
Broadcasting & Cable Newsletter
The smarter way to stay on top of broadcasting and cable industry. Sign up below.
R. Thomas Umstead serves as senior content producer, programming for Multichannel News, Broadcasting + Cable and Next TV. During his more than 30-year career as a print and online journalist, Umstead has written articles on a variety of subjects ranging from TV technology, marketing and sports production to content distribution and development. He has provided expert commentary on television issues and trends for such TV, print, radio and streaming outlets as Fox News, CNBC, the Today show, USA Today, The New York Times and National Public Radio. Umstead has also filmed, produced and edited more than 100 original video interviews, profiles and news reports featuring key cable television executives as well as entertainers and celebrity personalities.