Netflix Earnings Expected to Get Pandemic Boost
Wall Street expects streamer add about 8M subscribers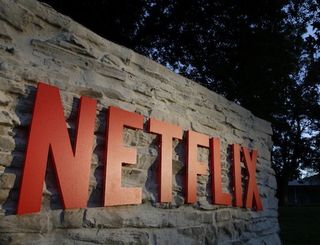 (Image credit: Netflix)
Benefiting from the COVID-19 pandemic, Netflix is expected to continue to report big gains in subscribers and an improving financial position when it announces its second quarter earnings Thursday, analysts said.
"While the Expectations Bar will be very high for [second-quarter earnings per share], we believe fundamentals will continue to show notable improvement – materially accelerating sub adds in 2020, operating margin expansion, and further progress towards free cash flow break-even," said Mark Mahaney, analyst at RBC Capital Markets.
"We think Netflix can move higher still as the focus shifts from being a beneficiary of stay-at-home behavior to the improving FCF profile instead," adds Daniel Salmon of BMO Capital Markets.
Mahaney forecasts that Netflix added 8 million new paid streaming subscribers globally, up from 2.7 million a year ago. Netflix added 15.8 million subs in the first quarter and its guidance called for 7.5 million additional subscribers this quarter. The Wall Street consensus is Netflix being up 8.17 million subscribers.
Earnings per share should come in at $1.80, according to Mahaney, a penny lower than the company's guidance and the Wall Street consensus. He expects revenues to be $6.05 billion, up from $4.92 billion a year ago. Wall Street is expecting revenues of $6.09 billion, beating the company's guidance of $6.04 billion.
For the third quarter, Mahaney expects Netflix to add another 4.3 million subscribers, a more conservative outlook than the consensus, which is at 5.16 million. He expects Netflix earnings to be $2.04 a share on revenue of $6.5 billion. The consensus is earnings of $1.99 a share on revenues of $6.396.
"We believe that Netflix has achieved a level of sustainable scale, growth, and profitability that isn't currently reflected in its stock price. This conclusion is based on our assessment of Netflix's 60+ million U.S. subscriber and 100+ million International subscriber bases, which makes Netflix one of the largest global entertainment subscription businesses," Mahaney said.
Financially, Netflix has been generating negative cash flow because of spending on original content, expected to drop slightly to $15.6 billion this year because of the closing of production due to the pandemic.
BMO's Salmon said he believes Netflix will start generating positive free cash flow during 2022. He said the company's free cash flow could reach $22.5 billion by 2030. In the meantime free cash flow will be a negative $1 billion this year and $1.8 billion next year, when delayed production expenses will hit.
To the degree Netflix has been helped by the pandemic, with people quarantined in their homes needing entertainment, 2021 could be more challenging.
"The nation/world is still very much (unfortunately) figuring out coronavirus and that's good for Netflix as a confinement service. We see little reason for owners of the stock to sell this calendar year, and in Media there's not a heck of lot that's attractive to buy until alternative content end market outlooks (e.g. sports, advertising) improve," said Steven Cahall of Wells Fargo.
"On the flipside, as we approach Q4 results where Netflix will give some 2021 indicators the setup is less favorable," Cahall said. "While 2021 is the next most likely price increase, it's also a year with really tough net add comps, worse year over year free cash flow and potentially suffering from less content due to the 2020 production shutdowns."
Broadcasting & Cable Newsletter
The smarter way to stay on top of broadcasting and cable industry. Sign up below.
Thank you for signing up to Broadcasting & Cable. You will receive a verification email shortly.
There was a problem. Please refresh the page and try again.