CuriosityStream Cuts Annual Price 40% to $12
SVOD service also sets up programming space for home schoolers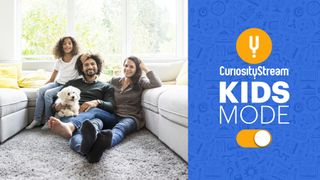 (Image credit: CuriosityStream)
Science documentary-themed SVOD service CuriosityStream announced today that it's cutting the price of its full-year subscription by 40% to $11.99. 
The regular monthly price for the service will remain $2.99. With COVID-19 social distancing keeping kids out of school, the new annual pricing scheme offers CuriosityStream the ability to capture a subscriber base well past the quarantine period. 
Also read: CuriosityStream's Stinchcomb: 'Netflix Has Escape Velocity and Will Continue to Grow'
The streaming platform also touted a new enhancement to its "Kids Mode" programming annex, which filters out explicit, violent or disturbing images from shows.
"As our world has entered uncharted waters over the past weeks, we have pushed ourselves to accelerate projects like 'Kids' Mode' that we hope will make it a bit easier for parents to keep their kids entertained and learning while providing the peace of mind that they are in a wholesome and safe content environment," said Devin Emery, recently appointed head of growth for CuriosityStream.
We'd love to stay in touch, sign up for the NextTV team to contact you with great news, content and offers.