Twitter Touts Research Showing it Makes TV Ads More Effective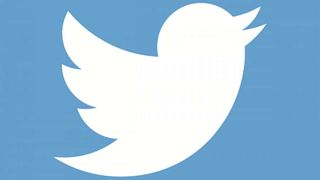 Twitter has released research showing that it can help marketers better reach viewers when they're watching live events, particularly sports, on TV.
According to Twitter, data from comScore shows it is the only social network that gets a lift in unique visitors when sports is on the air. During the 2017 Super Bowl, Twitter usage was 19% higher than average while the other social platforms combined were down.
Twitter commissioned a study from Neuro-Insight, which uses biometrics to gauge the impact it has on sports fans and said it came up with three main findings.
The first is that Twitter makes live sporting events more engaging and memorable. When Twitter is used as a second screen to see what others are saying in real time, engagement was up 31% and memorability was up 35% compared with fans using TV alone. When a sporting event is streamed on Twitter, engagement is up 60% and memorability was up 59% compared to TV only viewing.
The second is when the sporting event is more engaging, advertising in it works harder. Engagement with Twitter ads were up 42% during games on TV and memorability rose 52%.
Finally, TV ads were also more effective when viewers were also using Twitter during sportscasts. Engagement with TV ads was up 18% and memorability rose 13%.
"Through our past work, we know that generally the presence of the second screen, specifically with Twitter, helps TV, and we saw a similar effect for live events in this study," says Pranav Yadav, CEO of Neuro-Insight US. "This means that by having Twitter as a part of the marketing mix, brands can not only reach a bigger audience, they're actually giving a boost to their original investment in TV. It's a win-win."
Broadcasting & Cable Newsletter
The smarter way to stay on top of broadcasting and cable industry. Sign up below.
Thank you for signing up to Broadcasting & Cable. You will receive a verification email shortly.
There was a problem. Please refresh the page and try again.