Syndication Ratings: Shows See Declines in First Post-February Sweep Frame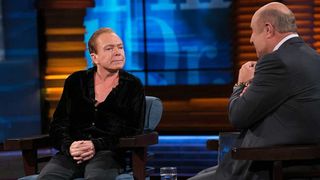 In what has become a syndication tradition, most shows declined in the week ending March 12, the first frame following the important February survey period. The session saw a steep drop-off in promotion from the heavy sweep action, and programs were peppered with reruns.

Although nothing in daytime talk or court was up from the prior week, one of the very few programs showing improvement from last year was CBS Television Distribution's talk leader Dr. Phil.

Now in its 15th season, Phil grew 17% annually to a 3.5 live plus same day national Nielsen rating despite a minor 3% week-to-week dip. The increase was more than double the year-to-year growth of any other show in the category.

Related: Tegna's 'BOLD' to Replace 'T.D. Jakes'

In addition, Dr. Phil extended his winning streak among the talkers to 27 weeks in a row and easily won the women 25-54 demo race with a 1.6.

Back in households, Disney-ABC's Live With Kelly took second place, outscoring Warner Bros.' Ellen DeGeneres for the fourth week in a row with Kelly easing 12% to a 2.2 while Ellen tumbled 21% to a 1.9.

In fourth place, NBCUniversal's Maury skidded 6% to a 1.5. NBCU's Steve Harvey sank to a new season low 1.4, down 7% for the week and off 18% from last year, landing in a tie with Debmar-Mercury's Wendy Williams reruns, which slipped 7% to a 1.4. Harvey will try for a comeback next season under a different production banner.

NBCU conflict talkers Steve Wilkos and Jerry Springer were both flat at a 1.3.

Related: 'Page Six TV' Cleared in More Than 60% of U.S.

CTD's Rachael Ray eroded 8% to a 1.2, matching its season low and deteriorating 20% from last year. Sony Pictures Television's Dr. Oz also equaled its lowest mark of the season, remaining at a 1.2 for the fourth straight frame, while falling 14% from last year.

NBCU's newcomer Harry, starring Harry Connick Jr., was next in line, slipping 9% to a 1.0.

Warner Bros.' sophomore Crime Watch Daily With Chris Hansen yielded 10% to a 0.9, tying CTD's The Doctors, which held steady at a 0.9.

At the back of the pack was Warner Bros.' The Real, which retreated 11% to a 0.8.

Related: In an Unusual Market, Stations Try DIY

In court show action, the sole top three show to avoid the big down draft was leader-by-a-mile CTD's Judge Judy, which only dipped 1% to a still impressive 6.9, a number more than equal to the sum of all the other nationally rated gavelers added together. In addition, Judy was the highest rated strip in syndication overall for the 24th time in the past 32 weeks.

Judge Judy's creation Hot Bench, also from CTD, was second, easing 12% to a 2.2. Warner Bros.' People's Court slumped 29% to a new season low 1.2. Twentieth's Divorce Court was unchanged at a 1.1 for the third week in a row. Warner Bros.' Judge Mathis shrank 23% to a new season low 1.0 and Trifecta's Judge Faith was flat at a 0.8 for the ninth straight week.

In access, Debmar-Mercury's Family Feud remained the game show leader but faded 4% to a 6.7 and finished second on the overall chart to syndication champion Judge Judy. CTD's Wheel of Fortune recovered 3% to a 6.5. CTD's Jeopardy added 3% to a 6.4. Disney-ABC's Who Wants to Be a Millionaire was unchanged at a 1.7, while Debmar-Mercury's Celebrity Name Game, which will conclude at the end of the season, stood pat at a 1.3.

Elsewhere, Disney-ABC's viral video show RightThisMinute remained at a 1.4 for the sixth week in a row.

Related: Orion Television's 'Couples Court' Coming to National Syndication

Magazines were mostly lower. CTD's Entertainment Tonight gave back 6% to a 3.2 but continued to lead the category for the 32nd straight session. CTD's Inside Edition erased 3% to a 2.9. Warner Bros.' TMZ faded 6% to a 1.5. NBCU's Access Hollywood matched its season low, losing 13% to a 1.3. CTD's The Insider was the only top six magazine to avoid any declines, holding firm at a 1.1. Warner Bros.' Extra was heavily preempted by college basketball, causing a 23% loss to a new season low 1.0, while Twentieth's Dish Nation and Trifecta's Celebrity Page posted their usual 0.8 and 0.3, respectively, for the 10th straight week.

Off net sitcoms were dull. Warner Bros.' leader The Big Bang Theory skidded 6% to a 5.1. Twentieth's Modern Family faltered 3% to a 2.9. Warner Bros.' Two and a Half Men moved 8% lower to a 2.4. Twentieth's Family Guy was flat at a 1.8, tying Twentieth's freshman Last Man Standing, which stumbled 5% to a 1.8. Warner Bros.' Mike & Molly sagged 11% to a new season low 1.6, tying Warner Bros.' 2 Broke Girls, which softened 6% to a 1.6. SPT's Seinfeld showed a pulse, upticking 8% to a 1.3, although it still suffered shrinkage of 28% from last year at this time. Twentieth's How I Met Your Mother was greeted with an 8% decline to a 1.2, and Twentieth's The Cleveland Show was unchanged at a 1.1, tying Twentieth's King of the Hill, which dropped 1% to a 1.1.
Broadcasting & Cable Newsletter
The smarter way to stay on top of broadcasting and cable industry. Sign up below.
Thank you for signing up to Broadcasting & Cable. You will receive a verification email shortly.
There was a problem. Please refresh the page and try again.