Syfy Gets Makeover as It Marks 25th Anniversary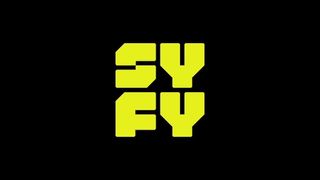 Syfy will be going through a transformation as it approaches its 25th anniversary.
The NBCUniversal cable network will get a new logo and on-air look, which will debut on June 19. The network will also be investing more in high-profile scripted projects. It will be expanding coverage of the genre via its Syfy Wire, which will morph from digital to linear platforms.
New shows greenlit include superhero sagas Krypton and Happy! The network also said it is developing George R.R. Martin's Nightflyers.
Earlier it was announced that Syfy and sister network USA will be running a new TV chapter in the Purge movie franchise as part of a partnership between Universal Pictures and Blumhouse.
Chris McCumber, who runs both USA and Syfy as president of entertainment networks for NBCUniversal Cable Entertainment, said that instead of trying to reach out beyond the sci-fi genre, the network would look to embrace the genre and its passionate fans.
"I can think of no better occasion than Syfy's 25th anniversary to get back to our roots, double down on premium original programming, and put fans at the center of everything we do," said McCumber. "As the only television network dedicated to the genre 24/7, we're building the ultimate universe for this passionate community to call home."
While the network is looking to do higher quality productions, McCumber said it will always have a place for its shlocky sensation Sharknado.
One way the network will embrace the genre is by expanding Syfy Wire, which McCumber said would be to the network what E! News is to E! and SportsCenter is to ESPN. In addition to its current online activities, Syfy Wire will have an on-air presence, with programs being developed and integrations and interstitials planned.
Syfy, already in the science fiction, fantasy and paranormal programming categories, will be flying into the superhero and comic book category with two series pickups.
One is a Superman prequel called Krypton. The other is Happy!, an adaptation of a graphic novel that will star Christopher Meloni.
The network announced it is in development with Nightflyers, based on the novella by George R.R. Martin, creator of the Game of Thrones story.
Nightflyers joins other projects in development at Syfy, including Brave New World from Steven Spielberg's Amblin Entertainment, Hyperion and Stranger in a Strange Land.
Syfy will be adopting its new logo and look just ahead of Comic Con and the network's anniversary.
In addition to the new logo, the network will feature a new typeface and fresh look across all linear, digital, social and experiential platforms.
"This is a wholesale change, top to bottom, of the way we express ourselves," said Alexandra Shapiro, executive VP of marketing and digital at entertainment networks for NBCUniversal Cable Entertainment. "Our new branding is designed for the digital age and tailored to the consumption patterns of our audience, allowing us to celebrate and engage with fans on every consumer touchpoint."
Broadcasting & Cable Newsletter
The smarter way to stay on top of broadcasting and cable industry. Sign up below.
Thank you for signing up to Broadcasting & Cable. You will receive a verification email shortly.
There was a problem. Please refresh the page and try again.