Sapan, Carroll Get Big Pay Hikes at AMC Networks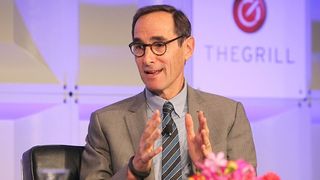 Big stock awards helped give big pay boosts to the top executives at AMC Networks, CEO Josh Sapan (pictured) and COO Ed Carroll.
Sapan's total compensation jumped to $30.5 million in 2016 from $17.7 million in 2015, according to the company's annual proxy statement, released Thursday. In 2014, Sapan's compensation was $40.3 million.
Included in Sapan's pay was $13.2 million in stock awards and $15.1 million from AMC's non-equity incentive plan.
Carroll's compensation rose to $22.2 million from $7.7 million in 2015. He received $5.6 million in 2014.
Included in Carroll's pay was $5.3 million from the non-equity incentive plan and $15.2 million in stock awards. Only $2.5 million of ths stock award pays out this year, the rest was part of a one-time retention award that was part of a new employment agreement that vests in five years.


Broadcasting & Cable Newsletter
The smarter way to stay on top of broadcasting and cable industry. Sign up below.
Thank you for signing up to Broadcasting & Cable. You will receive a verification email shortly.
There was a problem. Please refresh the page and try again.