Midseason Becomes Second Season for Broadcast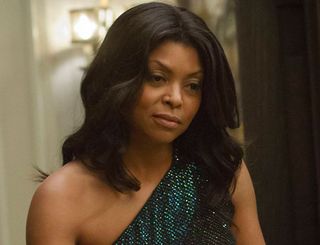 Cable network WGN America made its first foray into original programming in 2014—not with a cheap-to-produce reality show but with Salem, a big-ticket hour-long drama that was followed later in the year by the equally ambitious Manhattan. The year also saw TV Guide Network announce a rebranding as Pop (see "Mel's Diner" on page 28) and an ambitious development slate; Bravo and WE tv premiere their first original scripted shows; and streaming services Netflix, Amazon, Hulu, and even Yahoo ramp up their programming efforts in a digital arms race.
Faced with heightened competition on so many fronts, broadcasters are increasing their own programming output and using midseason as a platform to recapture viewer attention that drifted over the holidays. The fight for ratings bragging rights among broadcasters has grown that much more complex.
"I do think it's getting a little harder to handicap, because there's so much more of an emphasis now on premiering new shows throughout the season and how [networks] market them," says Brad Adgate, senior VP of research at Horizon Media. He cites, as an example, NBC's marketing of a midseason premiere for The Blacklist, which moves from Mondays to Thursdays in February following an absence of more than two months. "There's been much more of an emphasis that these are all new shows."
NBC has a commanding lead in the ratings horse race, averaging a 2.8 among adults 18-49 in Nielsen most-current ratings—live-plus-seven-days playback and, for the two most recent weeks, live-plus-same-day—through Dec. 28. CBS is in second at 2.5, followed by ABC at 2.3 and Fox at 2.0. NBC will have the Super Bowl on Feb. 1 to help it maintain its demo lead, but its move of The Blacklist to Thursdays (following a post-Super Bowl broadcast) will still be a defining midseason move.
Blacklist Looks to Form New Allegiance
When it returns, The Blacklist, the biggest hit developed so far under NBC Entertainment chairman Bob Greenblatt, will air for the first time without following music competition The Voice, NBC's highest-rated show. It will also be counted on to provide a solid lead-in to new drama Allegiance.
The network had also hoped to capitalize on The Blacklist's move by using The Voice as a launching pad for more new series. That effort hasn't yielded fruit this season—State of Affairs, which took over The Blacklist's old time slot when the latter went on hiatus in November, drew a 1.0 live-plus-same-day rating for its most recent episode Jan. 5 while The Voice is between cycles—but will continue to be an important tactic for NBC.
And The Blacklist moves into a crowded neighborhood, facing off at 9 p.m. against ABC's Scandal and the second hour of CBS' Thursday-night comedy block.
"The real test is going to be Scandal and Blacklist," says Bill Carroll, VP of programming at Katz Television Group. But CBS, which Carroll calls "a network in transition," will also feel the impact. Its comedy block will lose a longtime piece Feb. 19 with the end of Two and a Half Men. New comedy The Odd Couple will premiere that same night in the most plum slot on the network's schedule, following The Big Bang Theory at 8:30 p.m. (It will be followed by Big Bang reruns at 9 p.m. and new episodes of Mom at 9:30 p.m.) The Odd Couple is one of only two new comedies CBS ordered this season—the first of which, The McCarthys, premiered in the fall and has not been given a full-season order.
"It's an uphill battle for any of the networks to establish a breakout sitcom," Carroll says. "Is there something at stake with Odd Couple? Sure."
ABC Strikes Early
ABC has already made two of its highest-stakes midseason moves with Galavant and Agent Carter, both of which premiered in early January and neither of which has yet had its fate sealed. March will see American Crime and Secrets and Lies premiere, both of which Carroll likens to the quality dramas found more often on cable TV.
"I think some of their strongest shows that they previewed in the upfronts are some of the ones that are coming on now," Carroll says of ABC.
Fox, meanwhile, looks to be a solid candidate for finishing fourth. American Idol, which traditionally provided a midseason boost to the network's ratings, is likely to see its numbers continue to trend downward. But while Idol may not be strong enough to turn Fox around on its own, it can still add value to the network.
"What it does do for them is that it gives them a platform to promote their shows," says Carroll. "The one they must have the highest hopes on must be Empire," a drama set in the world of hip-hop that has received a big marketing push from the network. The show's premiere followed the debut of Idol's new season Jan. 7.
Broadcasting & Cable Newsletter
The smarter way to stay on top of broadcasting and cable industry. Sign up below