Justin Connolly to Head ESPN Distribution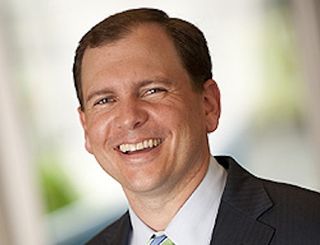 ESPN named Justin Connolly, who has headed up college networks (including the SEC Network), as new head of distribution at ESPN and Disney networks, following the recently announced plans by Sean Bratches and David Preschlack to leave at year's end. Before overseeing the successfully launched SEC Network, Connolly spent a decade in ESPN affiliate sales and he had been speculated as a possible successor to Preschlack. Connolly's new title is the one Preschlack held, executive VP, Disney & ESPN Affiliate Sales and Marketing.
ESPN also elevated Ed Erhardt to president, global sales & marketing, enhancing his portfolio with consumer marketing, ad sales and research. Bratches, who was the longtime head of ESPN distribution efforts, had seen his role expand over the years to include ad sales and other roles, and Preschlack rose to oversee distribution.
For the full story go to Multichannel.com.
Kent has been a journalist, writer and editor at Multichannel News since 1994 and with Broadcasting+Cable since 2010. He is a good point of contact for anything editorial at the publications and for Nexttv.com. Before joining Multichannel News he had been a newspaper reporter with publications including The Washington Times, The Poughkeepsie (N.Y.) Journal and North County News.
Broadcasting & Cable Newsletter
The smarter way to stay on top of broadcasting and cable industry. Sign up below.
Thank you for signing up to Broadcasting & Cable. You will receive a verification email shortly.
There was a problem. Please refresh the page and try again.