Disney Digital Network Unveiled During NewFronts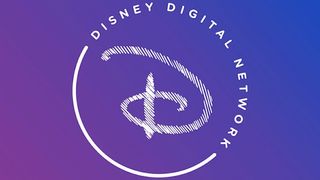 The Walt Disney Co. unveiled the Disney Digital Network, which brings together several Disney-owned sites to help advertisers reach millennial and generation Z audiences.
Disney says the Disney Digital Network reaches more than one billion followers, has more than 300 social media channels and content that ranges from classic Disney characters to material from Maker Studios creators and influencers.
The new network was introduced during Disney's NewFront presentation Tuesday.
Advertisers on the network can utilize Disney Co/Op, an in-house branded content service that brings together Disney digital storytellers with advertisers seeking custom campaigns.
Disney Co/Op can also help clients with social media campaigns on Twitter, Instagram and Facebook Anthology, which paired publishers with Facebook advertising insights.
"This network is our response to how our advertising partners have been telling us they want to engage audiences: with high-quality content, mobile formats including micro-content and short-form video, social media influencers, and diverse distribution options across all major platforms," said Rita Ferro, president of sales at Disney-ABC Television Group. "We can now connect these opportunities with first-party data, proprietary insights, quality of service, and brand safety. This is something only Disney can deliver and we are excited to bring this incredible opportunity to the advertising community."
Among the Disney digital properties included in the new network are: Oh My Disney, Disney Style, Disney Family, Babble, Polaris, StarWars.com and the Star Wars app.
In addition to those, the network includes more than 300 social channels for all of Disney's stories, characters ranging from Mickey Mouse to the Muppets, and brands.
The network will bring classic Disney stories to social feeds around the world every day, providing a daily connection with fans, the company said.
New programming is being created for the Disney Digital Network in 2017.
Here are some of the new titles:
Science and Star Wars: An episodic series that explores, explains, and demonstrates the parallels between the science fantasy of Star Wars and the real-world scientific breakthroughs the saga has inspired. The show is hosted by Anthony Carboni with a rotating roster of IBM researchers, scientific experts, guest stars. The series is presented by IBM and delivered exclusively on Facebook via Facebook Anthology.
Oh My Disney Show, season 2: Comedy, news, trends, and sketches combine in this show built for Disney fans' feeds.
Club Mickey Mouse: Club Mickey Mouse is a digital-first variety show that celebrates the original show of yesteryear but brings it into the present-day with a diverse cast of talented young creators. Presented by HP. A Facebook exclusive through Facebook Anthology.
Disney IRL:Oh My Disney brings iconic animated Disney characters and moments to real life, surprising people on location and our viewers at home.
COIN:COIN is an animated action-comedy on Polaris with a distinct, game-inspired aesthetic that follows a team of misfits tasked to save their world.
Disney Design Challenge: Young designers are invited to push the boundaries of their art form to create beautiful, innovative, and memorable works inspired by Disney films. In the first season, students in the fashion design program at Otis College of Art and Design are challenged to create an eight-look clothing line inspired by Disney's Frozen.
Disney Magical Starts: This show is for the parents who want to spend more time creating experiences with their kids, but don't know where to start.
Broadcasting & Cable Newsletter
The smarter way to stay on top of broadcasting and cable industry. Sign up below.
Thank you for signing up to Broadcasting & Cable. You will receive a verification email shortly.
There was a problem. Please refresh the page and try again.