CBS Sets Summer Schedule, Moves 'Under the Dome' to Thursday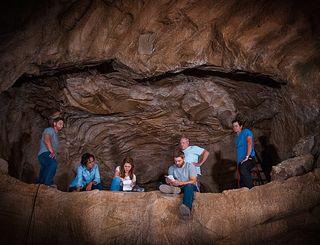 CBS has set its summer lineup, which will include moving Under the Dome to Thursdays.
CBS' summer will kick off with the two-night premiere of Big Brother on June 24-25; Brother will again air three nights a week, with its Sunday debut on June 28.
Under the Dome, which saw its ratings drop dramatically last summer, will move from Monday to Thursday this year. Dome will have a two-hour debut on June 25 from 9-11 p.m., before settling in at 10 p.m. the following week.
New drama Zoo, based on James Patterson's novel of the same name, will air on Tuesdays at 9 p.m. beginning June 30. The next night, Halle Berry-led Extant will return for its sophomore season, giving CBS three nights per week of original scripted programming this summer.
CBS' full schedule is below:
CBS Wednesday, June 24
8:00-9:00 PM BIG BROTHER (Season Premiere, Night 1)
9:00-10:00 PM CRIMINAL MINDS (Repeat)
10:00-11:00 PM CSI: CYBER (Repeat)
CBS Thursday, June 25
8:00-9:00 PM BIG BROTHER (Season Premiere, Night 2)
9:00-11:00 PM UNDER THE DOME (Two-Hour Third Season Premiere)
CBS Sunday, Effective June 28
7:00-8:00 PM 60 MINUTES (Repeat)
8:00-9:00 PM BIG BROTHER (Sunday Premiere)
CBS Tuesday, Effective June 30
8:00-9:00 PM NCIS (Repeat)
9:00-10:00 PM ZOO (Series Premiere)
10:00-11:00 PM NCIS: NEW ORLEANS (Repeat)
CBS Wednesday, Effective July 1
8:00-9:00 PM BIG BROTHER
9:00-10:00 PM CRIMINAL MINDS (Repeat)
10:00-11:00 PM EXTANT (Second Season Premiere)
CBS Thursday, Effective July 2
8:00-8:30 PM THE BIG BANG THEORY (Repeat)
8:30-9:00 PM THE ODD COUPLE (Repeat)
9:00-10:00 PM BIG BROTHER (Regular Thursday Time Period Premiere)
10:00-11:00 PM UNDER THE DOME (Regular Thursday Time Period Premiere)
Broadcasting & Cable Newsletter
The smarter way to stay on top of broadcasting and cable industry. Sign up below