B+C Hall of Fame 2023: Ray Cole
President & Chief Operating Officer, Citadel Communications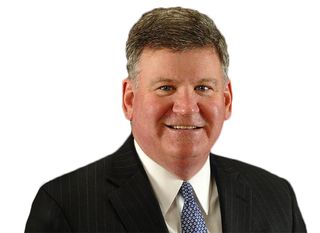 (Image credit: Citadel)
Growing up in the small town of Kingsley, Iowa, Ray Cole started working in the family grocery store at age 5. "I'd sort pop bottles and break 100-pound bags of potatoes down to 5- or 10-pound bags for sale," he recalled, adding that of the seven kids in his family, he was dubbed "Most Likely to Take Over the Store."
In fact, while at college in Sioux City, he would drive home to help keep the store going when his father suffered health problems. After all, he planned to graduate and then return to the family business. That meant he was so busy he passed over the opportunity for Briar Cliff University's new internship program until a department chairman pulled Cole aside and insisted that as a top student, he should help the school put its best foot forward.
Read More: Here's to the 2023 'B+C' Hall of Fame Inductees
Cole, now 67, chose a 10-week internship at KCAU Sioux City, the station he'd grown up watching.
It changed his life forever. "Bill Turner, who was running the station, gave me special projects after the internship ended, then another internship and then a full-time job," Cole said. "That internship was in 1976 and I've never left the business."
Cole — who proudly noted that he's just the second Iowa-born person in the Broadcasting+Cable Hall of Fame after some guy named Johnny Carson (who famously moved to Nebraska) — had become KCAU's general manager when Phil Lombardo and his company, Citadel Communications, took over in 1985.
Up to the Challenge
"I asked if he trusted me," Lombardo, a 2015 B+C Hall of Fame inductee, recalled. "I said, 'You have a title you don't have the background for, so I want to demote you but then train you and mentor you so you can really become a general manager.' Ray didn't even ask to think about it, but immediately accepted the challenge." He was made director of broadcast operations to gain experience in news, production, promotions and engineering.
Cole said running the station was rewarding because of the work but also "because it gave me an opportunity to serve the community," and he soon found himself on the boards of numerous local nonprofits. (If you do a word cloud of a conversation with Cole, "serve" and "community" are likely to dominate.)
Cole became president and chief operating officer of Citadel. In 1994, after Citadel added stations in Des Moines; Rock Island, Illinois; and Lincoln, Nebraska (Providence, Rhode Island, came later), Cole moved to Des Moines.
"As settled as our family was in Sioux City, I was going to be spending a lot of time in Des Moines, so it made sense to move and it was an exciting new challenge to have responsibility for the oversight of many stations instead of being general manager for just one," Cole said, adding that the programming during the presidential caucuses, such as a primetime Republican debate in 2012, was especially rewarding. "It was an experience I wouldn't trade for anything."
Keeping True to His Roots
In fact, Cole, who frequently traveled to New York and Burbank for business, turned down opportunities to trade life in Iowa for the big city. "My wife and I are high school sweethearts and we really wanted to raise our family here, so while I always enjoyed going to New York and Burbank, I was always happy to come back," he said.
Cole continued to focus on serving his community in Des Moines, sitting on the boards of the Principal Charity Classic, Iowa Hall of Pride, Partnership for a Drug-Free Iowa, Rock in Prevention and the 2017 Solheim Cup Tournament.
While TV has changed dramatically since his childhood — "I remember when KCAU transitioned from black-and-white to color and as an executive I helped stations navigate the transition from analog to digital," he said — he has learned along the way that technology is not the be-all, end-all.
"All the advances take a back seat to how well broadcasters serve their local community," Cole said. "It's still about being a good person and having good relationships, about being responsive with your programming and making sure you're serving your community."
Broadcasting & Cable Newsletter
The smarter way to stay on top of broadcasting and cable industry. Sign up below
Stuart Miller has been writing about television for 30 years since he first joined Variety as a staff writer. He has written about television for The New York Times, The Washington Post, the Los Angeles Times, The Guardian, The Boston Globe, Newsweek, Vulture and numerous other publications.