yes Goes Live With New Recommendation Service Offering Powered by Viaccess-Orca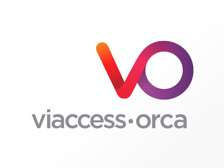 PARIS — May 8, 2018— Viaccess-Orca (VO), a global leader providing TV service platforms, content protection systems, and advanced data solutions, announced that yes, Israel's leading pay-TV provider, has launched a new subscription VOD service with content personalization provided by Viaccess-Orca. By embedding Viaccess-Orca's COMPASS content discovery platform within the UI of its new services, yes is able to provide subscribers with tailored content recommendations that increase satisfaction and brand loyalty.
"Today's television viewers strongly prefer personalized content when it comes to watching on-demand services, and we are excited to meet those demands with this new offering," said Ori Gal, Chief Marketing Officer at yes. "We have a longstanding relationship with Viaccess-Orca that includes successfully using its content discovery and personalization platform COMPASS for our TV Everywhere service. We look forward to bringing the same level of subscriber interactivity and engagement to these next-generation SVOD and TVOD offerings."
VO's content discovery and personalization platform automatically recommends content to viewers based on their personal tastes and viewing habits to enhance the subscriber experience. By enabling yes subscribers to discover desirable content quickly and easily, the content discovery platform will keep viewers watching longer. The content discovery platform is easy to manage with Viaccess-Orca's 24/7 operation center service. Viaccess-Orca is managing all monitoring, including availability and performance, SLA and compliance, security and emergency, cost efficiency, real-time operational analytics, upgrades and updates, service configuration and adjustments, and ecosystem operations.
"Personalizing the TV experience is key to monetization for service providers," said Chem Assayag, Executive Vice President of Marketing and Sales at Viaccess-Orca. "We are proud to continue our collaboration with yes and transform the content discovery experience for their subscribers in Israel."
More information about Viaccess-Orca and the company's solutions is at www.viaccess-orca.com.
# # #
About yes
yes DBS Satellite Service launched in July 2000 and since has recruited 603,000 subscribers constituting a 43 percent share of Israel's multi-channel television market, employing 1,750 employees. The company's turnover in 2016 totaled 1.745 billion NIS and is fully owned by Bezeq.
yes offers its subscribers an all-inclusive and constantly innovative home-entertainment experience including a wide selection of 150 video channels in a variety of genres, a large assortment of radio and music channels, and an extensive offering of advanced viewing services including on-demand and on-the-go.
Regarded as the leading content provider in Israel, yes is also positioned as one of the leading platforms in the world in terms of quality, abundance, and variety of programming.
About Viaccess-Orca
Viaccess-Orca is a leading global solutions provider of OTT and TV platforms, content protection, and advanced data solutions for a personalized TV experience. The company offers an extensive range of innovative, proven, and best-of-breed solutions for content delivery, protection, discovery, and monetization. With over 20 years of industry leadership, Viaccess-Orca helps content providers and TV operators shape a smarter and safer TV and OTT experience.
Viaccess-Orca is part of the Orange Group, and the company's solutions have been deployed in over 35 countries, reaching more than 27 million subscribers.
For more information, visit www.viaccess-orca.com or follow the company on Twitter @ViaccessOrcaand LinkedIn.
NOTE to Editors: For SEO purposes, Viaccess-Orca respectfully requests that editors use complete web links, including http://, when referencing Viaccess-Orca or the company's products.
Link to Word Doc: www.202comms.com/ViaccessOrca/180508VO.docx
Broadcasting & Cable Newsletter
The smarter way to stay on top of broadcasting and cable industry. Sign up below