Open Cyber University of Korea Upgrades Production Suites with Blackmagic Design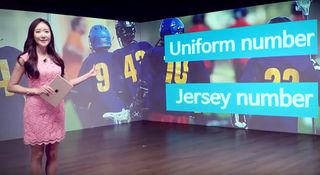 Singapore – September 13, 2018 - Blackmagic Design today announced that Open Cyber University of Korea has upgraded their web focused production suites with Blackmagic Design's ATEM 2M/E Production Studio 4Ks and ATEM 1M/E Broadcast Panels. The upgrade was done to provide an easy to use and reliable production suite for the University's teaching faculty to record and stream lessons on a day to day basis.
Open Cyber University of Korea is the largest academic exchange center in the country, holding at least 400 lectures every year to 120,000 students and delivering lessons through their website has been key to their success. To grow the production of these online lectures, the Open Cyber University of Korea has built a new HD production studio and media center around Blackmagic Design's ATEM switchers, as well as Blackmagic Design Smart Videohub 12x12 CleanSwitch, HyperDeck Studios and Video Assists.
The new media center consists of five studios with control rooms, an advanced multimedia system that includes a high quality digital video production and network based video creation system. "The content is available to enrolled students via online streaming, so the main criteria for choosing the equipment was that it must be reliable for heavy use, yet simple for operations. The project was aimed at building HD studios for creating various e-learning content using chroma keying, electronic whiteboard, etc" said Mr. Lim, Jong Hoon, Team Head (Content Development Team), Open Cyber University of Korea.
"This particular Blackmagic Design setup was superior to other brands in terms of usability. It was fast to set up and east to operate. I especially liked that this Blackmagic Design setup was versatile with plentiful features, like Multiview and Super Source and came with ATEM Software Control and an open SDK. My favorite features were the switcher snapshot that stores different switcher states and the glitchless cutting between sources on the Smart Videohub CleanSwitch 12x12," said Lim.
He continues, "We plan to develop more simple and advanced elearning production systems using Blackmagic Design products and its SDK in evolving as elearning content does. In Korea, Blackmagic Design products have a good reputation in the market and has the best value in its price range so we believe it will be the best buy."
Press Photography
Product photos of Blackmagic Design's ATEM 2M/E Production Studio 4K, ATEM 1M/E Broadcast Panel, Smart Videohub 12x12, CleanSwitch, HyperDeck Studio, Video Assist, and all other Blackmagic Design products are available at www.blackmagicdesign.com/media/images
About Blackmagic Design
Blackmagic Design creates the world's highest quality video editing products, digital film cameras, color correctors, video converters, video monitoring, routers, live production switchers, disk recorders, waveform monitors and real time film scanners for the feature film, post production and television broadcast industries. Blackmagic Design's DeckLink capture cards launched a revolution in quality and affordability in post-production, while the company's Emmy™ award winning DaVinci color correction products have dominated the television and film industry since 1984. Blackmagic Design continues ground breaking innovations including 6G-SDI and 12G-SDI products and stereoscopic 3D and Ultra HD workflows. Founded by world leading post production editors and engineers, Blackmagic Design has offices in the USA, UK, Japan, Singapore and Australia. For more information, please go to www.blackmagicdesign.com
Broadcasting & Cable Newsletter
The smarter way to stay on top of broadcasting and cable industry. Sign up below