ATEME Partners with EBU to Trial Watermarking Solution at International Soccer Event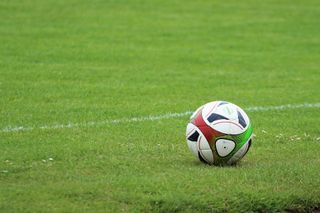 PARIS, DENVER, SINGAPORE, SAO PAULO,June 26 2019 –ATEME, the emerging leader in video delivery solutions for broadcast, cable, DTH, IPTV and OTT, is working with the European Broadcasting Union (EBU) to trial a watermarking solution this week at a major international soccer event broadcasted from Paris.
The solution will use BISS-CA, an enhanced, secured solution of the BISS protocol with dynamic rolling keys support for encryption, to help broadcasters in the fight against piracy during a three-day trial at the event. BISS-CA will be used to manage In-Band assets and add forensic watermarking to mark each decoder output so that after transcoding broadcasters can determine the origin of the leak.
This trial marks a new stage in the relationship between ATEME and EBU, with ATEME previously assisting EBU Technology & Innovation with the introduction and launch of BISS-CA in 2018. The royalty free, open standard developed by the EBU aims to strengthen live content security and supports ATEME's TITAN and Kyrion products.
Julien Mandel, Contribution Segment Manager, ATEME commented: "We are proud to assist EBU in enforcing the protection of the stream delivered as part of the international soccer event taking place this week. As the co-founder and an early adopter of BISS-CA, we are expertly placed to propose different watermarking solutions to suit the needs of broadcasters and ensure their content is delivered securely."
Broadcasting & Cable Newsletter
The smarter way to stay on top of broadcasting and cable industry. Sign up below.