Turning Data Into Dollars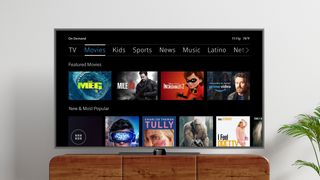 As companies look to compete in the highly fragmented digital video landscape, many programmers are ramping up their ability to analyze how consumers use their products to improve the quality of their services.
"Understanding customers and engaging consumers with products that fit their needs is the best antidote to fragmentation," Horowitz Research president Howard Horowitz said.
Taking a wide view of consumer behavior, Horowitz and others noted that TV is still the largest platform for video consumption. Nielsen data from the second quarter of 2018, the most recent period available, shows that adults 18 and older watch TV for 36 hours a week. Even 18-to-34-year-old viewers spend 23 hours and 49 minutes a week with TV, versus eight hours and 50 minutes with internet-connected TV devices.
"Over two-thirds of homes have one of these streaming-capable devices, and the use of those devices continues to increase," particularly among younger viewers, said Nielsen senior vice president of audience insights Peter Katsingris.
Nielsen data from the second quarter of 2018 shows that 18-to-34-year-olds are spending more than twice as much time each week with internet-connected devices as they did in the year-prior period.
OTT Accelerators
"Consumer behavior has shifted faster than people imagined," Comscore president Sarah Hofstetter said. She cited a company study showing the number of households using OTT services jumped 17% between April of 2017 and April of 2018, when 59.5 million homes were using OTT services. During that period, OTT viewing climbed 28%.
"We have seen this train coming for a while and it has sometimes seemed like that scene from Austin Powers where there is this very slow-moving bulldozer," quipped Rob Holmes, vice president of programming at Roku. "But it's now here and users are switching in a big way to these streaming platforms."
For example, the ranks of Roku's active accounts jumped to 23.8 million in the third quarter of 2018, up 43% from a year earlier. Streaming hours on the platform also climbed to 6.2 billion, a 57% year-over-year bounce. That helped Roku more than double its video ad revenue in the same period.
All of this is occurring in the context of pay TV subscriber losses.
"The industry lost about 3.1% of its subscribers in 2017 and it is looking like we will see a 3% decline in 2018," said Ian Olgeirson, research director at Kagan, a research unit of S&P Global Market Intelligence.
These numbers included a dismal third quarter of 2018, when the largest pay TV providers lost about 975,000 subscribers, Leichtman Research Group president and principal analyst Bruce Leichtman said. "This was the most net losses ever in a quarter for the pay TV industry," he said.
Worse, researchers don't as yet see a bottom to pay TV subscriber declines. "It is still difficult to determine what a bottom looks like," Olgeirson said. "There has been no big change in the rate of decline."
But MVPD churn rates haven't actually increased, Leichtman stressed — something you'd expect if the losses were driven by cord-cutting.
"The exit rate of subscribers from pay TV is no different from Netlifx or Hulu," he said. "But their marketing and acquisition strategies have changed and they are now focusing on more profitable subs. That means they are not putting as many subs back into the system," which results in video subscriber loses, particularly for satellite and telco providers.
Content Omnivores
Rather than focusing exclusively on such concepts as cord-cutting, Horowitz stressed that companies should look at the needs of different market segments, honing in on their behaviors. He divided the audience into three groups:
• Traditional viewers, or the 5 o'clock diners. Comprising 32% of the audience, they skew older and only watch TV content using traditional sources, with high pay TV subscription rates.
• The content paleos. They comprise about 7% of the audience, skewing female, with very low pay TV subscription rates.
• The content omnivores. This group, 61% of consumers, streams content and uses traditional TV sources. It over-indexes for income and for kids in the household.
"The content omnivores are really the battleground group that people have to focus on," Horowitz said. "They love TV, but are discovering that they can cut back on the costs of TV and still satisfy their needs. Like everyone, they are tired of their cable bill and in play for anyone with video products."
Horowitz also stressed that operators and programmers also need to play closer attention to Hispanic, African-American and Asian audiences. These groups skew younger, are among the quickest to adopt new technologies and, in many urban areas important to cable operators, comprise a majority, not a minority, of the population. (See "Diverse Audiences, Changing Content,").
Operators also need to craft products that target people at various stages of their lives, Horowitz said.
For Comcast, these trends have translated into a variety of bundles and packages designed to appeal to different segments and needs, from younger cord-nevers who only want the internet and streaming services to high-end customers who take pretty much everything, noted Daniel Spinosa, vice president of entertainment services for Comcast Cable. "We try to offer a customer experience that meets them with what they want today with their video."
More from Viewer Watch 2019:
Hard to See
Adjusting to a Post Peak TV World
Digital Margins Pose a Dilemma
Engaging With Old and New Platforms
If You Build It …
What to Watch at CES
Viewer Watch: The Charts
The smarter way to stay on top of the multichannel video marketplace. Sign up below.
Thank you for signing up to Multichannel News. You will receive a verification email shortly.
There was a problem. Please refresh the page and try again.