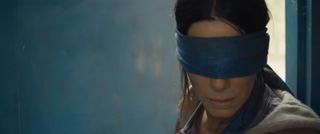 In many ways, the story of the last few years has been more of the same. More streaming. More traditional pay TV video subscriber losses. More digital advertising spending. More connected devices in the home, delivering more streaming video to consumers. More SVOD launches. More disruption.
It's tempting to say that all of this adds up to one of the hoariest cliches of the digital era — a tipping point. Roku vice president of programming Rob Holmes has a more prescient analogy, though. He quips that the progress of streaming video is like the slow-moving bulldozer/steamroller scene in the movie Austin Powers: International Man of Mystery, in which the audience watches the glacial progress of a steamroller piloted by Mike Myers across a large room until it finally crushes a security guard who is too stupid to move, even though he has ample time and is repeatedly warned to run.
The steamroller analogy is particularly apt for this year's Viewer Watch, which once again focuses on the many ways that the changing use of video by consumers is transforming the TV and digital media industries.
Media executives have been talking about the impact of streaming video and the internet on the TV industry for what is an eternity in the digital age — well over a decade. It has become easy to forget how much progress the streaming video steamroller has made or how powerful its impact has been.
What's unclear is who the steamroller is going to crush. The long-awaited arrival of the streaming video steamroller over the next 18 months can be seen in plans by The Walt Disney Co., WarnerMedia, Apple and other major players to ready subscription video-on-demand services for launch in 2019. Which of them will crush the competition? Or will Netflix, armed with an $8 billion programming budget, remain in the driver's seat?
It will take a few more years before those questions can be answered. But this year's Viewer Watch makes it clear that existing and planned streaming video players face serious financial and strategic challenges. Many executives interviewed for this year's report doubt that all the existing and new entrants can survive. We are now at the point, it seems, where the disrupters are about be disrupted.
In exploring that issue and many others, we are indebted to many people. This year, 25 executives at research companies, programmers, pay TV operators, SVOD companies, over-the-top video providers, consumer electronics firms and virtual MVPDs generously gave of their time.
We are also indebted to the research companies who contributed their insights and data, including Horowitz Research, Magid, Magna, Nielsen, PwC and Kagan.
Multichannel News contributor George Winslow compiled the data, conducted the interviews and wrote the articles.
Also in Viewer Watch 2019:

Adjusting to a Post Peak TV World
Digital Margins Pose a Dilemma
New Ratings for the New Year
Engaging With Old and New Platforms
If You Build It …
What to Watch at CES
Viewer Watch: The Charts
The smarter way to stay on top of the multichannel video marketplace. Sign up below.
Thank you for signing up to Multichannel News. You will receive a verification email shortly.
There was a problem. Please refresh the page and try again.