Adjusting to a Post-Peak TV World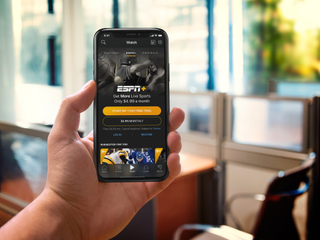 TV and digital executives rarely agree on anything. But the 25 executives interviewed for this year's Viewer Watch report were unanimous on one point: The next 18 months promises to be a pivotal period in the future of the television business, thanks to the fact that many major companies are planning to launch new subscription video-on-demand and digital services this year.
"Consumers are going to be treated to some tremendous content in 2019 as Disney, WarnerMedia, Sony, Apple, Amazon and Netflix all crank up their consumer offerings," said Clint Stinchcomb, president and CEO of CuriosityStream, which has already produced 2,000 programs and will further expand its slate of originals in 2019. "It's a good time to be a viewer."
Or, as many companies believe, a provider of streaming video services. CBS Interactive president and chief operating officer Marc DeBevoise noted that subscribers for CBS All Access have been trending ahead of expectations, with the service hitting 3 million subs at the end of 2018.
"We are feeling good about reaching 4 million next year and 8 million in 2022," DeBevoise said.
The big push into OTT reflects major changes in consumer behavior and massive multibillion-dollar shifts in advertising and subscription revenues.
"The migration of time and attention to streaming, often at the expense of linear traditional video … has really caused a crisis in the industry," Frank N. Magid Associates senior vice president, digital research and strategy Andrew Hare said. "The major players are saying, 'We have to do something really aggressive.'"
Digital Milestones
The dollars driving that imperative are made evident by examining a few numbers. Magna Global expects digital ad revenue to top $164 billion by 2023, more than three times the $51 billion it forecasts for linear TV, and predicts digital video and social media advertising will increase to $66 billion in 2023.
Those tectonic shifts have pushed companies to launch direct-to-consumer SVOD services and the plethora of virtual MVPDs such as Sling TV, DirecTV Now and YouTube TV.
"It seems like every other week we have a new entrant into this space," Sling TV vice president of product management Jimshade Chaudhari said. "We've moved past the early adopters and are really getting into the next tranche of people, the majority of whom have been traditional pay TV subscribers," he said.
Meanwhile, programmers, faced with a decline in traditional pay TV subscribers, have been readying direct-to-consumer subscription offers or ramping up their existing offerings. "We want to ensure that our content is easily available for consumers whenever they want," Justin Connolly, executive vice president, affiliate sales and marketing at Disney and ESPN Media Networks, noted.
Much of this is occurring in the context of pay TV subscriber losses, noted Tom Christie, chief operating officer at Showtime Networks, which has also launched a direct-to-consumer SVOD service. "We continue to see significant cord-cutting and cord-shaving," he said. "Our calculations and research indicates the traditional cable, DBS and telco operators are losing about 3 million, 3.5 million subs a year."
But the news isn't all bad for those with high-quality content. "We've actually growing the traditional business in most cases outside of DBS," he said. "The competition from Netflix has reminded the operators how much demand there is for commercial-free entertainment services like Showtime and HBO.
I Want My Netflix
Major changes can also be seen among pay TV operators. "Operators have really been rethinking the way they approach video," Walt Horstman, senior vice president and general manager of advanced media and advertising at TiVo, said.
Comcast Cable vice president of entertainment services Daniel Spinosa agreed, noting that since the operator launched X1, it has aggressively added such OTT content as Netflix, YouTube and most recently, Movies Everywhere and Amazon's Prime Video.
"What we want to do is aggregate all this fantastic programming," Spinosa said," Our stated strategic position is to be the aggregator of aggregators."
"Offering the improved user interfaces, search and personalization that consumers are craving are table stakes to keep us competitive as we move forward," Atlantic Broadband vice president of programming and products Heather McCallion said. Atlantic was one of the first operators to integrate Netflix into its TiVo boxes and in 2018 added voice search capabilities.
But as companies work to adapt to the new digital video landscape, new SVOD and digital video face some serious headwinds.
More from Viewer Watch 2019:
Hard to See
Adjusting to a Post Peak TV World
Digital Margins Pose a Dilemma
Engaging With Old and New Platforms
If You Build It …
What to Watch at CES
Viewer Watch: The Charts
The smarter way to stay on top of the multichannel video marketplace. Sign up below.
Thank you for signing up to Multichannel News. You will receive a verification email shortly.
There was a problem. Please refresh the page and try again.