Digital Margins Pose a Dilemma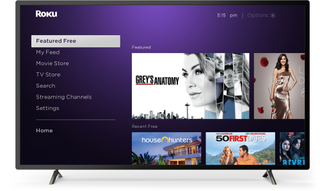 Stagnant or declining revenues for TV advertising and pay TV subscriptions aren't necessarily bad news for the big TV players. Add up revenue projections from PwC and Magna Global for digital video advertising, subscription VOD and content purchases, and the OTT space could grow from about $53 billion in 2018 to about $87 million in 2022, opening up $34 billion in new revenue that programmers and operators with high-quality content might capture.
Capitalizing on those shifts in subscription and advertising dollars will require significant investments in new technologies and original content, though.
"If you don't make significant investments in original content, you are not going to have very many subs, but if you make those investments you face margin erosion," Pivotal Research Group senior research analyst Brian Wieser said. "You have to pick your poison. Either you see slower revenue growth because you are not exposed to the growth in the market [for SVOD services], or you can have revenue growth [by launching OTT services] but you can't have margins."
Similar financial issues face virtual MVPDs such as DirecTV Now, Sling TV and YouTube TV. "The advantage of a skinny bundle is lower cost for the consumer, but anything low-cost has always equaled high churn in the pay TV industry," Leichtman Research Group president and principal analyst Bruce Leichtman said. "Today, you have a growing number of [vMVPD services] that are very similar and very easy to exit."
Survey data from Magid shows high rates of consumer satisfaction with these services compared to the traditional pay TV operators. But consumers also say they're more willing to churn out of them. "We will see a lot more churning in the streaming space in general," Magid senior vice president of research Andrew Hare said.
"These are great products and growing rapidly as cord-cutting is accelerating," added Tom Ryan, CEO and co-founder of Pluto TV. "But the problem is that they tend to be negative margin businesses." Many of the offerings are quite similar, he added, making it "a commodified business."
Jimshade Chaudhari, vice president of product management at Sling TV, conceded that "all the new entrants might be confusing to consumers." But he sees a bright future for those who can differentiate themselves.
"A lot of the entrants are just replicating the old pay TV model with big, bigger and biggest bundles," Chaudhari said. "One of the reasons people cut the cord is that they are paying too much money for channels they don't watch. So right from the beginning, we've focused on giving people a level of flexibility and control that no one else comes close to."
A similar imperative to stand out from a crowded landscape faces SVOD players. Recent survey data from Magid suggests that consumers are willing to pay for about six services, costing around $38, raising concerns that the market will not support all the existing and new services planned for 2019.
Clint Stinchcomb, president and CEO of the factual subscription VOD service CuriosityStream, laid out some of the limits as to what consumers might be willing to spend. At the lower end of the spectrum, he said, a subscriber might be willing to pay $10.99 for Netflix and $7.99 for Hulu to get a large array of entertainment programming, as well as pony up $2.99 per month for a factual service like CuriosityStream. "That is about $21, for a total of about $70 if you include the cost of a high-speed internet connection."
Other consumers might add a skinny bundle for $30 from one of the vMVPDs, for cable networks and sports, as well as subscriptions to HBO and maybe Showtime for a total of about $140.
Winners and Losers
"I think the streaming environment is going to continue to grow, but there is really only going to be room for a handful of platforms in people's lives," argued Chris Berend, senior vice president of digital video at CNN, which had a larger audience reach than any other digital news source in October of 2018, according to Comscore figures, with 117 million unique visitors. "If I wasn't a player like us with a very strong brand and content, I'd be very concerned because it is really competitive and expensive, and getting people's attention is hard. I think only the most valuable and essential brands will win."
"I don't think anyone knows the answer to how many of these services can scale to a mass audience," added Justin Connolly, executive vice president of affiliate sales and marketing at Disney & ESPN Media Networks. "But with the brands and intellectual property we have, we believe we can be one of the pre-eminent players."
Others pointed to "subscription fatigue" as an argument for free, ad-supported services. "When we launched four and a half years ago, the common wisdom was that everything was moving to on-demand and towards SVOD," said Ryan of Pluto TV, a free-ad supported vMVPD with about 10 million active users each month. "But we're seeing a certain amount of subscription fatigue. As people construct their own bundles, having high quality free content is an important part of their options."
Roku vice president of programming Rob Holmes agreed. "We survey users who are considering buying OTT devices and we survey our Roku users and the thing that consistently jumps out is the desire for free content," he said.
Other consumer trends worth watching are the subject of the next section.
The smarter way to stay on top of the multichannel video marketplace. Sign up below.