Study: Netflix Is Most Used VR App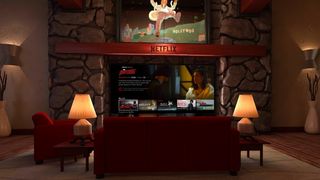 Virtual reality is still at the nascent phase with respect to consumer adoption, but Netflix's VR app has climbed atop the heap in terms of usage, according to a study from Magid conducted in conjunction with the VR/AR Insights Consortium.
The study, based results tallied from about 2,000 U.S. consumers in March, found that 22% of VR users have watched Netflix VR. Minecraft VR, at 20%, was the next most widely used virtual reality app. About 19% of VR users have also watched either live NBA or NFL games in the format, according to the study.
The VR/AR consortium, which also includes Turner, Warner Bros. and the VR Society, also released other market-tracking data:
-One-third of all U.S. adults have used a VR device. Of which, 23% have used a mobile-connected VR platform (such as the Samsung Gear VR and Google Daydream View), versus 16% that have used a console VR device (i.e. the PlayStation VR), versus 8% for PC-connected VR platforms (such as the Oculus Rift and HTC Vive).
Broadcasting & Cable Newsletter
The smarter way to stay on top of broadcasting and cable industry. Sign up below.
Thank you for signing up to Broadcasting & Cable. You will receive a verification email shortly.
There was a problem. Please refresh the page and try again.