Scripps Networks Recruits 'Digital Lifestyle Experts'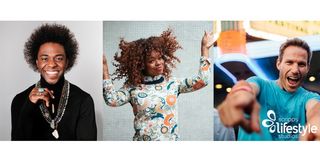 Scripps Networks has announced the first three of what it says will be 40 or more "digital lifestyle experts" hired to help fill a growing need for ad-generating digital content in food, home, travel and other genres—and maybe find future stars for Food Network, HGTV, Travel Channel and its other TV networks in the process.
"This new division within Scripps Lifestyle Studios will be the home of the brightest and best lifestyle experts from around the world, providing creative and commercial opportunities for the next generation of designers, chefs, travel enthusiasts and more," Vikki Neil, general manager of Scripps Lifestyle Studios, said in a release. "Discovering and creating stars is something brands like HGTV and Food Network have been doing for years, across all platforms, and this concentrated effort will further expand our digital offerings and make talent more accessible."
Scripps has a growing need to meet advertiser demand for digital content and to feed platforms like Facebook Live and Instagram, Kathleen Finch, SNI's chief programming, content & brand officer, said in an interview. In the first quarter of 2017, the lifestyle studios created more than 1,000 digital video assets that generated 3 billion video views, she said, with the numbers continuing to rise. Scripps said the studios in May delivered more than 1.5 billion total video views and hosted more than 550 million visitors to its digital platforms.
"These content pieces all need people behind them," Finch said. And Scripps network shows are built around their talent, so Finch and company are always looking for new stars. "We know how to build lifestyle stars at Scripps, that's what we do," she said. She said Scripps has 40 or more experts in its sights and will be naming more of them soon.
Broadcasting & Cable Newsletter
The smarter way to stay on top of broadcasting and cable industry. Sign up below
Kent has been a journalist, writer and editor at Multichannel News since 1994 and with Broadcasting+Cable since 2010. He is a good point of contact for anything editorial at the publications and for Nexttv.com. Before joining Multichannel News he had been a newspaper reporter with publications including The Washington Times, The Poughkeepsie (N.Y.) Journal and North County News.