OTT Device Pricing Being Driven to Zero, Analyst Says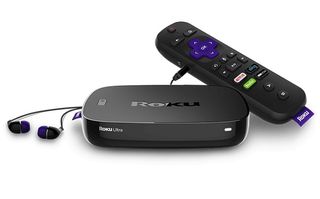 Shares of what had previously been hottest company in OTT, Roku, fell another 17% and climbing today, following a declaration from Pivotal Research Group analyst Jeffrey Wlodarczak that downward market pressure on OTT devices will soon drop prices to zero.
Roku's fast-growing revenue is now 67% generated by advertising. And in the second quarter, Roku still drove a 24% year over year increase in device sales.
"We see dramatically more competition emerging that will likely drive the cost of OTT devices to zero and put material pressure on advertising revenue," Wlodarczak told CNBC.
Roku shares have been on a roller coaster for a year now, rising fast after its December 2017 IPO, cratering to below $30 a share in January, then rising to a high of just more than $155 a share earlier this week.
That was before Comcast made the revelation that it would start giving away its Xfinity Flex streaming players to broadband-only users, instead of charging them $5 a month as it previously had been. Roku stock promptly dropped more than 15%.
It was further disclosed that privately held Cox Communications, which licenses video tech from Comcast, had its own version of the Xfinity Flex, which it calls Contour Stream. Charter has been leasing the boxes to internet-only users since May.
"Everyone has realized the living room is too important and the big boys ... with massive leverage are likely to make Roku growth much more difficult," Wlodarczak added.
For its part, Roku has used strategic communications to try to stem the stock slippage. On Wednesday, it put out a research report suggesting that 45% of all cord cutters use the Roku ecosystem.
And on the Thursday, the company released upgrade details on its operating system, as well as its line of OTT players.
Weekly digest of streaming and OTT industry news
Thank you for signing up to Multichannel News. You will receive a verification email shortly.
There was a problem. Please refresh the page and try again.