Northwest, Charter Resolve Retrans Dispute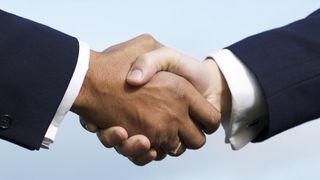 After more than four months and some pretty serious name-calling, Charter Communications and Northwest Broadcasting ended their retransmission consent dispute Friday, with Charter customers expected to regain access to Northwest's stations later today.
The Northwest stations went dark to Charter customers on Feb. 2.
In a statement Friday, Charter said it was working to restore Northwest's signals to its Spectrum TV customers.
The dispute affected about 11 Fox, NBC and CBS affiliated stations in the Northwest and Northeast portions of the country, including: KAYU-TV (Fox) in Spokane, Wash.; KJRW-TV (CBS) in Eureka, Calif.; KFFX-TV (Fox) in Yakima, Wash; KMVU-TV (Fox) in Medford, Ore.; WICZ-TV (Fox) in Binghamton, N.Y.; WSYT-TV (Fox) in Syracuse, N.Y.; KPVI-TV (NBC) in Idaho Falls and KTVZ-TV (NBC) in Bend, Oregon.
"We're pleased to have reached a fair agreement with Northwest Broadcasting," Charter said. "We're working to restore signals, and expect to have programming back on for customers shortly."
In a statement on its website, Northwest CEO Brian Brady announced that a deal had been reached but offered no details.
"Spectrum's plans are to return the stations to the lineup sometime Friday, June 8," the website said.
The tone was quite different earlier in the dispute, when Brady called out Charter CEO Tom Rutledge in a blog posting in February, claiming Charter wouldn't negotiate with the broadcaster, made up conversations concerning potential offers and deprived viewers of the ability to watch the Super Bowl while, he assumed, Rutledge was watching the game live in "a luxury box in Minneapolis." Brady continued that the blackout was occurring because Rutledge" doesn't care about and has no respect for you."
Charter later sued one of the municipalities caught up in the dispute -- the city of El Centro, Calif., which had filed a Federal Communications Commission complaint claiming they were not properly notified in advance of the stations going dark.
The smarter way to stay on top of the multichannel video marketplace. Sign up below.
Thank you for signing up to Multichannel News. You will receive a verification email shortly.
There was a problem. Please refresh the page and try again.