Charter Sues El Centro, Calif., in Northwest Broadcasting Impasse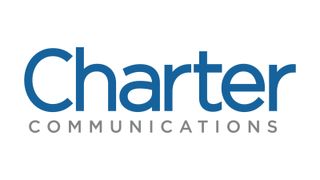 Charter Communications has filed suit against the city of El Centro, Calif., saying the city was unlawfully interfering with its ongoing commercial dispute with Northwest Broadcasting.
Charter said that in addition to filing an unwarranted complaint against it at the FCC, the city the city invoked a 20-year-old code, since preempted by state law, and started issuing citations and monetary penalties alleging Charter had failed to give requisite notice to customers of the blackout and had discriminated against those customers by not providing the Northwest stations during that blackout.
Charter says the city's action has hardened Northwest's negotiating position
Charter wants the court to declare that the city code is preempted and unenforceable and that the city can't force charter to carry the Northwest stations.
Northwest Broadcasting president Brian Brady said that the broadcaster submitted a new proposal in that impasse this week and had reached out to Spectrum, but had not heard back.
He also took issue with some of the suits claims, including that it was Northwest that prompted the blackout following two extensions.
The cities of Yuma, Ariz., and El Centro, Calif., and the town of Jackson, Wyo., jointly filed a complaint with the FCC two weeks ago against Charter/Spectrum systems in their respective municipalities -- originally Bresnan and Time Warner Cable Pacific West systems -- over removal of Northwest Broadcasting TV stations in a carriage-fee dispute.
The complaint asserted that the cities and the customers of the Charter-owned systems involved did not get notice of the station's removal until after the fact, in violation of the FCC requirement that they get 30 days advanced notice. Northwest stations went off Charter systems on Feb. 2.
The smarter way to stay on top of the multichannel video marketplace. Sign up below.
Thank you for signing up to Multichannel News. You will receive a verification email shortly.
There was a problem. Please refresh the page and try again.