Moonves to Fight Loss of $120M CBS Severance Package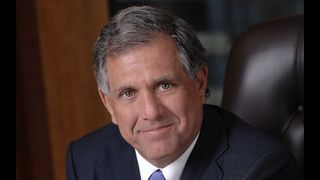 Former CBS chairman and CEO Les Moonves has notified the company he intends to fight its board of directors' decision last month to deny him his $120 million severance package, according to a filing with the Securities and Exchange Commission.
"On January 16, 2019, Mr. Moonves notified the company of his election to demand binding arbitration with respect to this matter," CBS said in the SEC filing. "The company does not intend to comment further on this matter during the pendency of the arbitration proceedings."
Moonves stepped down as CBS chairman and CEO in September, after several allegations of sexual harassment were levied at the former chief. A report in the New Yorker detailed allegations that Moonves harassed six women about 20 years ago. In November, the New York Times reported that the former CBS chief had paid one of his accusers for years to keep her silence. Moonves has denied any wrongdoing.
CBS conducted its own investigation of the allegations and in December released a statement that based on its findings it had grounds to terminate Moonves and would deny him the severance package. CBS claimed that Moonves violated company policies, breached his employment contract and failed to cooperate fully with the investigation.

The next step will be to select a third party arbitrator from the American Arbitration Association. While CBS and Moonves could settle, the criticism concerning how the company has handled sexual harassment allegations in the past and the high-profile nature of the case make that option unlikely for the broadcaster.
The smarter way to stay on top of the multichannel video marketplace. Sign up below.
Thank you for signing up to Multichannel News. You will receive a verification email shortly.
There was a problem. Please refresh the page and try again.