CBS Board Nixes Moonves Severance Package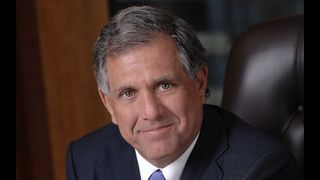 The CBS Board of Directors said Monday that after an extensive investigation, it has determined that there are grounds to terminate former chairman and CEO Les Moonves for cause, a move that erases a $120 million severance package for the executive who left under a torrent of sexual harassment allegations in September.
The Board dropped its bombshell on Monday night, adding that its grounds to terminate include Moonves' "willful and material misfeasance, violation of company policies and breach of his employment contract, as well as his willful failure to cooperate fully with the company's investigation. Mr. Moonves will not receive any severance payment from the Company."
Moonves was first accused of sexually harassing six women in an extensively reported piece in the New Yorker by Pulitzer Prize-winner Ronan Farrow. In the July piece, Moonves was said to have engaged in inappropriate behavior, including unwanted kissing and touching, with those women -- including actress and writer Illeana Douglas -- about 20 years ago.
CBS launched an immediate investigation into the allegations -- employing law firms Covington & Burling and Debevoise & Plimpton in August -- as well as looking into what some had called a culture of harassment at the company.
Moonves denied the allegations and stepped down as chairman and CEO in September, with CBS pledging to donate $20 million of his exit package to charitable organizations. But in the wake of Moonves' departure the allegations continued to pile up, with more and more women coming forward. In November, the New York Times reported that Moonves had paid one of his accusers for years to keep her silence.
In its statement the board said its investigation concluded that while harassment and retaliations weren't "pervasive" at CBS, the probe found other instances of unprofessional conduct and determined that the company's policies did not do enough to prevent harassment and retaliation.
Related: 60 Minutes Boss Fager Leaving CBS News
In addition, the board said the investigation found that resources devoted to CBS' human resource function were "inadequate." To help remedy that, the board said CBS has appointed a new Chief People Officer, is actively engaged in ways to enhance the HR function, and has retained outside experts to develop initiatives to promote a workplace culture of "dignity, transparency, respect and inclusion."
"We would like to thank everyone who cooperated with the investigation and applaud CBS' employees for remaining focused on their jobs during this very difficult time. We look forward to the people of CBS returning their full attention to the outstanding work that they do every single day," the board said in its statement..
The smarter way to stay on top of the multichannel video marketplace. Sign up below.
Thank you for signing up to Multichannel News. You will receive a verification email shortly.
There was a problem. Please refresh the page and try again.