CBS Stock Slides After 'New Yorker' Allegations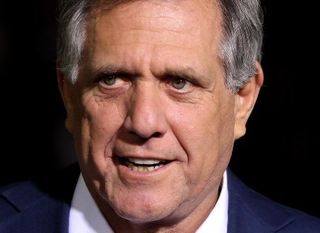 CBS stock plunged Friday after the company said it would open an investigation into claims in a New Yorker magazine article that its CEO Les Moonves engaged in inappropriate behavior with some employees over a period of decades.
The article, written by Ronan Farrow – who won the 2018 Pulitzer Prize for public service for exposing allegations of sexual harassment and assault by former Miramax CEO Harvey Weinstein – is said to include allegations of unwanted kissing and touching that occurred 20 years ago, as well as many that occurred more recently.
According to the article, six women have come forward, including actress and writer Illeana Douglas, who said she was sexually assaulted and then fired because she did not consent to Moonves's advances, and writer Janet Jones, who said Moonves forcibly kissed her during a business meeting. The article also depicts a culture of harassment at the network, citing 30 former and current employees who have alleged various forms of harassment and assault at the hands of other male employees in positions of power.
Moonves, according to a statement he issued to The New Yorker for the piece, admitted some mistakes, but denied misusing his position.
"Throughout my time at CBS, we have promoted a culture of respect and opportunity for all employees, and have consistently found success elevating women to top executive positions across our company," Moonves said in a statement to The New Yorker. "I recognize that there were times decades ago when I may have made some women uncomfortable by making advances. Those were mistakes, and I regret them immensely. But I always understood and respected—and abided by the principle—that 'no' means 'no,' and I have never misused my position to harm or hinder anyone's career. This is a time when we all are appropriately focused on how we help improve our society, and we at CBS are committed to being part of the solution."
The Hollywood Reporter first broke news of the New Yorker article, which prompted the CBS response. It had been rumored for months that Farrow was working on an expose of CBS corporate culture.
CBS stock was down as much as 7.5% ($4.32 each) to $53.21 per share in early trading Friday. The stock began to claw back in later trading – it closed at $54.01 (down 6%, or $3.52 each) on July 27.
In a statement, CBS said it would investigate the claims.
"All allegations of personal misconduct are to be taken seriously," CBS said in a statement. "The Independent Directors of CBS have committed to investigating claims that violate the company's clear policies in that regard. Upon the conclusion of that investigation, which involves recently reported allegations that go back several decades, the board will promptly review the findings and take appropriate action."
Moonves has been with CBS since 1995, becoming CEO in 2006 and was named chair in 2016. Through his leadership, CBS had a 15-year run as the most-watched broadcast network (a streak that was broken by NBC earlier this year), and has been a leader in extracting retransmission consent revenue from distributors.
Moonves has been locked in a battle with the broadcaster's biggest shareholder – CBS vice chair Shari Redstone – over control of the company. Redstone had locked horns with Moonves over an attempt last year to recombine CBS with its former corporate sister Viacom – he was against it. While Redstone backed off on putting the two companies together, CBS sued National Amusements, the holding company for the Redstone family's CBS and Viacom stock, in May to stop it from ousting board members or changing bylaws to push through its agenda. National Amusement counter-sued, claiming Moonves and CBS had no right to take away control. The trial over that matter is slated to begin in October.
In its statement, CBS acknowledged the "very public legal dispute."
"While that litigation process continues, the CBS management team has the full support of the independent board members," CBS continued. "Along with that team, we will continue to focus on creating value for our shareowners."
The smarter way to stay on top of the multichannel video marketplace. Sign up below.
Thank you for signing up to Multichannel News. You will receive a verification email shortly.
There was a problem. Please refresh the page and try again.