NAI, Redstone Fire Another Shot Across CBS' Bow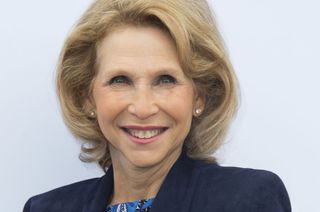 The Hatfield-McCoy-like battle between National Amusements Inc. chair Shari Redstone and CBS chairman and CEO Les Moonves continued to escalate Tuesday, after NAI filed a counterclaim with Delaware Chancery Court claiming it never demanded a merger between the broadcaster and its former corporate sister Viacom, adding that it has already told Viacom's board it no longer supports a deal.
NAI's suit comes in response to a CBS filing last week asking the court to push through its request for a special dividend that would ultimately dilute NAI's voting control of CBS from 80% to 20%. NAI has since amended its bylaws so that any vote on issuing dividends would require a super-majority (about 90%) of board votes to be approved.
CBS and Viacom split in 2006, partly in an effort to unlock value at the cable networks by unshackling them from what at the time were thought to be CBS's low-growth assets. But in the decade since the split the opposite has happened – CBS has grown into the most-watched broadcaster in the country while Viacom has struggled.
Redstone has requested that both sides evaluate a recombination twice – in 2016 and 2018 – with both sides convening special committees of independent directors to look into the matter in February.
CBS has contended that NAI is determined to push through a merger and alleges it has tried to tamper with its board makeup to ensure that happens.
In a statement, CBS said it still fears NAI and Redstone has abused its power and can no longer be trusted to act in the interests of all shareholders.
"Today's reactive complaint from NAI was not unexpected," CBS said in a statement. "The amended complaint filed last week by CBS and its Special Committee details the ways in which NAI misused its power to the detriment of CBS shareholders, and was submitted after careful deliberation by all involved. We continue to believe firmly in our position."
But NAI claims it would not support a merger that was not approved by the boards of both companies and that the main motivation for the recent flurry of lawsuits is that Moonves is tired of having a boss.
"CBS board and special committee took their actions not in response to any genuine threat, but instead because Les Moonves has tired of having a controlling shareholder," NAI said in a statement. "While Les Moonves is an extremely capable television executive, neither he, nor the board acting at his behest, is entitled to strip NAI of its voting control."
According to the Tuesday filing, Redstone and Moonves apparently agreed that a merger could be beneficial earlier in the year, adding scale to both companies as their peers continued to do deals to beef up their offerings. But CBS soured on a combination later on, especially after Moonves chafed at recommendations that current Viacom CEO Bob Bakish be given a prominent role in the combined entity.
In the Tuesday filing, NAI said that it acquiesced to Moonves' demands that Bakish not be named his successor when Moonves is no longer CEO, adding that the CBS chief has reaped more than $700 million in salary and bonuses from the company during his tenure. In his latest employment deal renewed in May 2017, CBS cannot reduce Moonves' salary or bonus and the company must consider increasing his compensation if it falls below that of any other media executive. Moonves deal also includes a $180 million payout if he terminates his employment for good reason, including the naming of a current or former media CEO to the board, or if a majority of the board, its compensation committee or the nominating and governance committee are not "Original Independent Directors."
The smarter way to stay on top of the multichannel video marketplace. Sign up below.