CBS Picks Recipients of $20M in Grants to Fight Sexual Harassment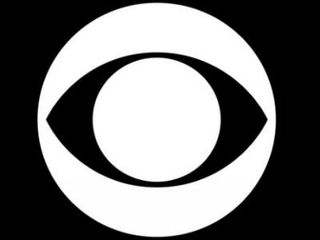 A day after the New York Times revealed CBS paid yet another hefty sexual harassment settlement, CBS said it as selected 18 organizations to receive the $20 million award that was part of its former chairman and CEO Les Moonves' separation agreement.
The Times said Thursday (Dec. 13) that CBS paid a $9.5 million settlement to actress Eliza Dushku after it found she was subject to several instances of sexual harassment while on the set of weekly series "Bull" and had been wrongly terminated because she complained of the abuse.
The $20 million award was deducted from Moonves' separation package, a $120 million award that has come under fire as allegations that he had abused several women throughout his career in the TV business have piled up.
[embed]https://twitter.com/TIMESUPNOW/status/1073618341825138688[/embed]
According to CBS, the $20 million will go toward supporting the elimination sexual harassment in the workplace, with each organization representing a different critical approach, including efforts to change culture and improve gender equity in the workplace, train and educate employees, and provide victims with services and support.
The list of organizations to receive funds are:
- Catalyst
- Collaborative Fund for Women's Safety and Dignity (Rockefeller Philanthropy Advisors)– re-granting
- Free the Bid
- Freedom Forum Institute – Power Shift Project
- Futures Without Violence
- Girls for Gender Equity / 'me too.' Movement
- International Women's Media Foundation
- National Women's Law Center
- New York Women's Foundation – re-granting
- Press Forward
- Producers Guild of America Foundation
- RAINN
- STRIVE International
- Sundance Institute's Momentum program
- TIME'S UP Entertainment
- TIME'S UP Legal Defense Fund
- Women in Film Los Angeles
- Women's Media Center
CBS will give a portion of the grant to two organizations, the Collaborative Fund for Women's Safety and Dignity (through Rockefeller Philanthropy Advisors) and the New York Women's Foundation, in order to disburse smaller grants to additional organizations.
CBS worked with advisory firm RALLY, an issue-driven communications firm, to determine the criteria for the grants and develop a strategy that will support new and existing work. The resulting strategy takes three approaches to creating safer and more equitable workplaces: increasing the number of women in positions of power, promoting education and culture change, and supporting victims of harassment and assault.
Both the Collaborative Fund for Women's Safety and Dignity and the New York Women's Foundation will be announcing Request for Proposals (RFPs) for organizations to apply for additional funds.
The smarter way to stay on top of the multichannel video marketplace. Sign up below.