Ergen: Dish May Never Carry Fox RSNs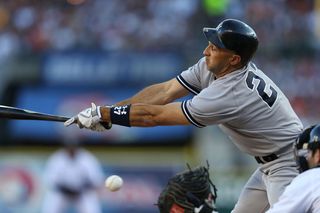 Dish Network chairman Charlie Ergen dug his heels in the sand regarding the blackout of 16 Fox regional sports networks, telling analysts and reporters that it is possible a deal will never be reached.
The Fox RSNs went dark to Dish customers on July 26.
In a conference call with analysts and reporters Monday to discuss Q2 results Monday, Ergen said although he wants to do business with the RSNs and their expected new owner Sinclair Broadcast Group, he may not be able to.
Ergen praised Sinclair for its work on ATSC 3.0, adding that the two corporate cultures are similar.
"So, we hate to be in a position to not be able to carry a product that they are investing a large sum of money in," Ergen said.
But that doesn't seem to be enough to get the channels back on the air. Dish has complained that the RSNs are too expensive, while the programmers insist they are merely asking for fair value for their content.
Ergen continued that while his head may want to keep the channels, his nose tells him it's not the right move.
"Because I'm emotionally involved, I want to keep them," Ergen said of the Fox RSNs. "And my nose tells me, that's not the right thing to do."
The longer the dispute drags on, the lesser the chances for a resolution, Ergen added, noting that after about one month without the networks, most customers will forget they ever had an RSN.
"I guess, the chairman saying it doesn't look good that the regional sports will ever be on Dish again," Ergen said.
Ergen has made similar provocative statements in other carriage disputes, only to eventually strike a deal. Last year he said it appeared that the blackout of Spanish-language broadcaster Univision would be "probably permanent," but hammered out a deal in March that restored the networks after nine months of darkness. On the flip side, Dish subscribers are still without access to premium channels HBO and Cinemax after they went dark in November when their carriage deal expired.
Dish has had a spotty history with regional sports networks. In the New York market -- where one of the channels in the current dispute, the YES Network, resides -- Dish has never carried YES on its satellite TV service, only its Sling TV OTT offering. The other two New York RSNs -- MSG Networks and SportsNet New York -- went dark to those subscribers in 2010 and 2011 and have yet to return.
Dish reported better than expected pay TV losses in Q2 -- it lost a total of 31,000 customers, compared to the 151,000 it lost in the prior year. At its Sling TV service, subscribers rose by 48,000 in the period, while its satellite TV offering lost 79,000 customers, considerably fewer than the 192,000 it lost in the previous year and the more than 300,000 customers some analysts predicted it would shed.
Part of that, according to analysts, could be that Dish is picking up subscribers who have fallen off promotional pricing offers from rival DirecTV. DirecTV lost nearly 1 million subscribers in Q2.
In a research note, MoffettNathanson principal and senior analyst Craig Moffett wrote that although it could be tempting to look at the subscriber results as proof Dish's increasingly more rural subscriber base is getting stickier, the reality is their low price reputation probably was the main driver.
"If so, we are seeing more of a rebalancing of the two than we are a rebirth, Moffett wrote. "Still it is a glimmer of good news for a satellite business that, soon enough, won't be the 'core.'"
The smarter way to stay on top of the multichannel video marketplace. Sign up below.