AT&T Now the No. 2 U.S. Pay TV Company Behind Comcast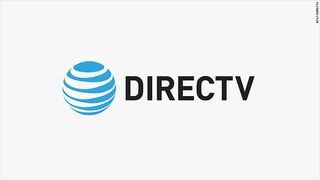 AT&T's fast degrading pay TV user base quickened its decline in the second quarter, losing a staggering 946,000 users across platforms.
The wireless giant, which became the largest U.S. pay TV operator when it acquired DirecTV in 2015, is now the No. 2 operator, with 21.58 million video customers. Comcast, which reports Q2 earnings Thursday, ended the first quarter with 21.866 million TV customers, so the rankings could switch back quickly. 
AT&T, which combines its DirecTV satellite TV and U-verse linear platform customer performances, lost 778,000 across those two services in the second quarter. Meanwhile, virtual pay TV service DirecTV Now continues to struggle amid a price restructuring and weening of aggressive price promotions.
DirecTV Now lost another 168,000 users in Q2. And after submitting to 1.8 million customers in July of 2018, with an eye toward surpassing Dish Network's Sling TV as the No. 1 virtual pay TV service, DirecTV Now currently counts just 1.34 million users.
Notably, among a reconfigured AT&T video entertainment empire, which now includes the engine of WarnerMedia, revenue was only down 1.7% in the second quarter to $8.03 billion.
The smarter way to stay on top of the multichannel video marketplace. Sign up below.
Thank you for signing up to Multichannel News. You will receive a verification email shortly.
There was a problem. Please refresh the page and try again.