Discovery, AMC, Viacom Shares Hit Hard Amid DirecTV Now Changes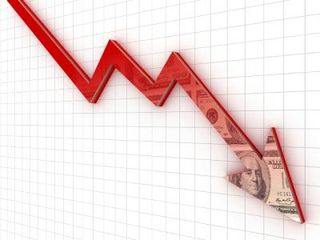 Discovery, AMC Networks and Viacom shares fell hard in early trading Wednesday after AT&T confirmed that it is shaking up its DirecTV Now streaming video lineup, offering new customers a choice of two video packages that don't include channels from the three programmers.
The changes only affect the streaming video service, which has about 1.6 million subscribers. The networks are still available on other AT&T services like AT&T Watch, and its satellite TV service provider DirecTV, which has about 20 million customers.
Discovery shares fell as much as 5.5% ($1.57 each) to $26.80 on March 13, and closed at $26.93, down 5.1%, or $1.44 per share. AMC was down 5.7% ($3.50 each) to $58.44 per share, closing out the day at $58.98 each, down 4.8% or $2.96 per share. Viacom declined as much as 4.2% ($1.24 each) to $28.20 per share in early trading, closing at $28.45 per share, down 3.4% or 99 cents each. .
On Wednesday, AT&T confirmed earlier reports that it would shake up its DirecTV Now packages, and increase pricing by $10 per month for its existing offerings. New customers will now have to choose between two packages -- DirecTV Now Plus, with 40 channels for $50 per month, or DirecTV Now Max, which has 50 channels for $70 per month. Each package includes AT&T's own HBO and Turner networks, but is without Discovery, AMC or Viacom channels.
In a research note, Sanford Bernstein media analyst Todd Juenger wrote that the new strategy makes it clear that AT&T is using the premium network as a differentiator, and that for a customer that wants live sports and HBO, the new packages are attractive.
Related: Stephenson: AT&T Not Sorry About Buying DirecTV
But for Discovery, Viacom and AMC Networks, the change "is undeniably bad," Juenger wrote. "How bad, for each company, depends on how the other vMVPD's respond, how the 1.6 million existing DTV Now subs respond, and how future growth of each specific vMVPD plays out."
AT&T eliminated heavy discounting for the DirecTV Now service in Q4, which led to a loss of about 267,000 subscribers in the period. Analysts are predicting that the latest changes will accelerate losses in the first quarter.
Existing DirecTV Now customers will be able to keep their current packages, but will have to pay an extra $10 per month for them.
Related: For AT&T and DirecTV Now the Jig is Up; Will Other vMVPDs Soon Cave Too?
The changes come as DirecTV Now's chief rival, Sling TV, slashed its prices by 40% to $15 per month, and analysts wonder how long other services will be able to continue selling video at a loss.
"Over time, the day of reckoning is inevitable," Juenger wrote. "Even Google can't keep selling a product to consumers for less than it costs to acquire, forever. Either the price has to go up, or channel lineup down, or both. DTV has confirmed what we already knew about which networks will be the biggest victims."
The smarter way to stay on top of the multichannel video marketplace. Sign up below.