Comcast Considers All-Cash Offer for Fox Assets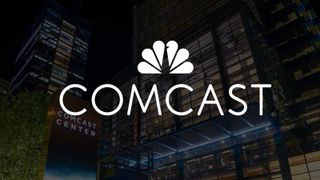 After reviewing Securities and Exchange Commission documents, Comcast confirmed what the rest of us have been expecting all along — it is seriously considering a competing bid for 21st Century Fox assets currently pledged to The Walt Disney Co.
Comcast has already made a competing bid for British satellite giant Sky — 39% owned by Fox and also part of the Disney deal — and most analysts expected the cable giant to make a play for the other Fox assets in the Disney deal. But most had expected Comcast to wait for a favorable ruling in the pending AT&T-Time Warner merger before pulling the trigger on a bid. Apparently Comcast is either very confident that deal will be approved or is fearful another player may enter the fray.
Related: With Rival Bid, Comcast Complicates the Fox Hunt [subscription required]
In a statement issued early Wednesday, Comcast confirmed that as Fox and Disney shareholders ready to vote on their deal, the cable company is "considering, and is in advanced stages of preparing, an offer for the businesses that Fox has agreed to sell to Disney (which do not include the Fox News Channel, Fox Business Network, Fox Broadcasting Company and certain other assets). Any offer for Fox would be all-cash and at a premium to the value of the current all-share offer from Disney."
The Disney deal, including debt, is valued at $66.1 billion. No word on whether an all cash deal from Comcast would include its already on the table $31 billion cash offer for Sky, or if that latter deal will be separate. UK regulators have already hinted that a Comcast takeover of the satellite company would probably receive little resistance.
Related: U.K. Culture Secretary Says Unlikely to Block Comcast-Sky
Comcast said that it still could decide to not make a bid, but also seemed to confirm past reports that it was lining up banks for a Fox offer.
"While no final decision has been made, at this point the work to finance the all-cash offer and make the key regulatory filings is well advanced," Comcast said
The smarter way to stay on top of the multichannel video marketplace. Sign up below.
Thank you for signing up to Multichannel News. You will receive a verification email shortly.
There was a problem. Please refresh the page and try again.