With Rival Bid, Comcast Complicates the Fox Hunt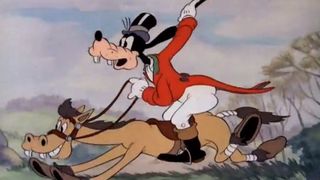 Cable investors have a new obsession when it comes to battles between networks and distributors — determining which one will shoot first.
Comcast was the first to flash its weapons by lining up banks for a hostile run at 21st Century Fox assets currently pledged to The Walt Disney Co. Comcast, according to reports, is readying an all-cash offer for the Fox assets, which include cable channels FX, FXX, National Geographic, the 20th Century Fox TV and movie studio, 22 regional sports networks and U.K. satellite assets.
Comcast is reportedly set to fork over about $60 billion in cash for the Fox assets, above Disney's $52.4 billion all-stock proposal. When about $13.7 billion in assumed debt is factored in, the Comcast bid could be worth about $74 billion, a 12% premium to Disney's $66.1 billion offer.
Whether Comcast is serious or is simply trying to tweak Disney's nose by forcing it to pay more for the Fox assets — it also has made a separate $31 billion offer for U.K. satellite TV company Sky, 39% of which is owned by Fox — isn't clear.
Related: Comcast Bid May Spark War for Sky
The Comcast bid is contingent on a favorable outcome to the government's efforts to block the AT&T-Time Warner merger. Most analysts believe that deal will go through, and a ruling in the antitrust court case around that merger is expected June 12. Meanwhile, Comcast has some regulatory baggage of its own.
As the largest U.S. cable operator with 22 million subscribers, Comcast already owns a movie studio (Universal), broadcaster NBC and about 13 cable networks — including USA Network, Bravo and Syfy — through NBCUniversal. Adding Fox's channels and studios could prove too much for the government to bear. And while some have said the government honed in on the Time Warner deal because its news network, CNN, is critical of President Donald Trump, NBC is the network that said, "You're fired" to the president on its The Apprentice reality show in 2015. Many observers have noted that there is little love for the programmer, or desire to make its path easier, in Washington.
Unquestionable Growth
In a note to clients, MoffettNathanson senior research analyst Michael Nathanson noted that Disney executives didn't take a single question about affiliate fees or subscriber trends on the company's fiscal second-quarter earnings call May 8, normally the main topic of conversation in such events. That was a shame, because Disney's numbers were good — ESPN's affiliate-fee growth of 5.2% was its best such mark in two years, and subscriber declines appear to be slowing.
"The declines this quarter were less than the declines we've seen in the prior two quarters," Disney CEO Bob Iger told CNBC before the earnings call, adding that it is mainly due to growth with virtual multichannel video programming distributors. "That's great for a number of reasons because they carry all of our channels and it's a consumer-friendly proposition. The growth of those is offsetting, to some extent, the losses on the more traditional platforms."
Fox, which reported earnings on May 9, also deflected any questions about the Disney deal.
"We are committed to our agreement with Disney and are working through the conditions to bring it to a closing," Fox co-executive chairman Lachlan Murdoch said on its fiscal third-quarter conference call with analysts. "In addition, our directors are of course aware of their fiduciary duties on behalf of all shareholders."
In a note to clients, Nathanson wrote that he too expects the Disney-Fox deal to be completed, adding that Iger has never backed away from what he considered to be the right move simply over price. "From the moment he bought Pixar to building Shanghai Disney Resort, Iger has invested whatever it takes to do what is strategically right in the long run," Nathanson wrote, adding that with leverage low at 1.2 times cash flow and free cash flow of nearly $9 billion, Disney has the resources to raise its bid.
Sanford Bernstein media analyst Todd Juenger wrote in a note to clients that he expects Comcast to bid and bid hard for the Fox assets, adding that it is becoming increasingly apparent that Disney, Fox and Comcast believe the future of the content business lies in increasing scale.
"We think Disney and Comcast increasingly view Fox as the seminal defining point, and this the moment in time, in determining which company ascends to that role," Juenger wrote. "And therefore, we think both Comcast and Disney are likely to pay a high price."
But not everyone is convinced Disney is up for a fight. BTIG media analyst Rich Greenfield, a frequent critic of Disney, wondered in a blog post why the entertainment giant continued to repurchase its stock if it was expecting a bidding war with Comcast.
Best Bids
"Disney may need to dramatically sweeten its offer for Fox with stock or part/ all cash and make an all-cash offer for Sky to fend off Comcast and likely needs to invest far more heavily in its consumer offerings," Greenfield wrote. "We wonder if Disney is really prepared for a bidding war against Comcast."
For Fox, a Comcast bid would present different problems. Comcast was involved in the initial bidding process with Disney last year, and even submitted a higher offer, only to be rejected. According to reports, Fox chief Rupert Murdoch preferred Disney shares to Comcast stock — he believed it was less volatile — and wanted an all-stock deal to lessen the tax burden of the sale. An all-cash offer from Comcast would be constructed solely to appeal to shareholders outside of the Murdoch family, which some observers believe puts the Murdochs in a tough position.
At Kagan, a unit of S&P Global Market Intelligence, analyst Derek Baine said if Comcast goes through with a hostile bid, "Fox management will be in a pickle." He added that rejecting a higher all-cash bid just to get a better tax profile would open the programmer to "a flurry of shareholder lawsuits, only further serving to distract management in the midst of a major restructuring of its assets."
Pictured: Disney's The Fox Hunt (1938)
The smarter way to stay on top of the multichannel video marketplace. Sign up below.