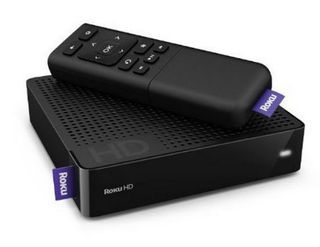 As we recently witnessed with YouTube, video apps continue to iterate and advance to the point that they eventually must leave older platforms in the dust.
Add HBO Go, the premium programmer's TV Everywhere app, to that list.
As spotted by ZatzNotFunny, HBO Go support on "classic" Roku players ended on July 14. That covers a batch of products that were made before May 2011: the Roku HD (2000C) (pictured), Netgear XDS (NTV270), Roku XDS (2100X), Netgear XD (NTV250), Roku XD (2050X), Roku HD (N1100), Roku SD (N1050), Roku HD-XR (N1101), (N1000).
Roku, which has shipped more than 10 million devices in the U.S., noted that the move comes after it discontinued software and channel updates on those older players on May 30, 2015.
"HBO strives to offer its customers the best possible experience on the Roku platform," Roku explained. "Due to Roku's discontinued support of the classic Roku players, HBO would be unable to guarantee a great video experience on these Classic Roku devices."
HBO Go still supports the Roku 1 model and above.
To soften the blow, Roku is offering a discount (20%, according to ZatzNotFunny) to eligible consumers who are interested in getting a Roku device that's up to snuff. Those users can find out more about that program by dropping an email to promohelp@roku.com.
The smarter way to stay on top of the multichannel video marketplace. Sign up below.