Vince McMahon Sells 3.2M Shares of WWE to Fund Alpha Entertainment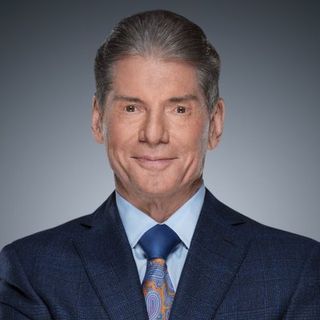 World Wrestling Entertainment chairman and CEO Vince McMahon sold more than 3.2 million WWE shares on March 27, raising about $272 million to help fund Alpha Entertainment, the main vehicle for the new XFL football league he plans to launch in 2020.
According to an 8-K document filed with the Securities and Exchange Commission, McMahon sold the shares (at a price of $84.50 per share) in a single block trade on March 27. Investment bank Morgan Stanley served as the sole bookrunning manager for the transaction.
According to the SEC document, McMahon made the sale to fund Alpha Entertainment, a private entity he established in 2017 to explore investments in the sports and entertainment area, including the XFL launch. The document added that McMahon has informed the company he has no intention of selling additional stock and will remain as WWE's chairman and CEO.
The block represented about 4.1% of WWE's total outstanding Class A and Class B shares. After the sale McMahon beneficially owned about 28.7 million shares of WWE Class B common stock, representing about 80.1% of the company's total voting power and 36.8% of its total outstanding shares.
McMahon announced his intention to reboot the XFL in January. The eight team league -- slated to play in NFL cities New York, Washington D.C., Los Angeles, Houston, St. Louis, Seattle, Dallas and Tampa Bay -- is expected to play its first games on Feb. 8-9, 2020, offering a more fan-centric and family-friendly experience at a faster pace. In June the XFL named former NFL quarterback Oliver Luck as commissioner.
WWE shares were down as much as 1% ($1.87 each) to $83.90 per share. The stock narrowed that gap in later trading -- it was priced at $84.24 each (down 63 cents, or 0.7%) at 12:17 p.m. on March 28.
"Although some investors may view this as negative for WWE, we don't think they should as it is clear in the SEC filing that Mr. McMahon does not plan to sell any more of his WWE equity anytime soon," wrote FBN Securities analyst Robert Routh in a note to clients. He added that WWE has a $500 million share repurchase program in place that could take advantage of any downturn in the stock price.
The smarter way to stay on top of the multichannel video marketplace. Sign up below.