Stephenson: MVPDs Will Be 'Partners' in Latest Streaming Offering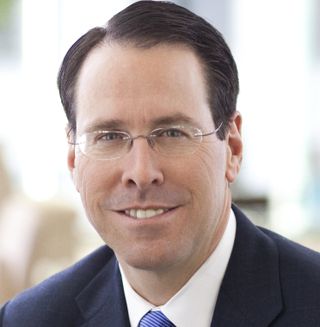 AT&T chairman and CEO Randall Stephenson told an audience of analysts and investors Tuesday that multichannel video programming distributors (MVPDs) will be partners, not competitors, to its latest WarnerMedia streaming video offering, slated to launch in Q4.
At the J.P. Morgan Global Technology, Media & Communications conference in Boston, Stephenson said the product will become its "key video product," centered around its HBO premium channel and surrounded by the content libraries of Warner Bros. studios and Turner.
Stephenson emphasized AT&T's reach -- he pointed to 170 million points of distribution via its mobile and landline businesses.
"This is going to be a significant opportunity for us to drive video penetration and consumption," Stephenson said at the conference. "That product, distributed through 170 million points of distribution, this will become a significant driver of our growth over the next few years. We think it is in the tens of millions of subscribers that we will have on this. We think that the portfolio is that compelling."
And he added that the newest streaming offering -- which will launch a beta version in Q4 and be widely available by Q1 2020 -- will not compete with existing MVPDs. Stephenson said he sees MVPDs like Comcast, with their robust broadband offerings, as partners in this new service.
"If you are a Comcast subscriber and you acquire HBO, you will get this capability with your HBO subscription on Comcast," Stephenson said. "Then we would want to continue to push digital distribution on top of that as well."
The WarnerMedia service is the third streaming offering from the company -- DirecTVNow and AT&T Watch TV were first -- and comes at around the time The Walt Disney Co. and Apple are scheduled to launch their own streaming entertainment products. Disney + is expected to launch in November, chock full of original and library content at a $7 monthly price point. Apple TV + is also expected to launch around that time, priced at about $9.99 per month and offering a mix of original and library content.
Disney has estimated it could have between 60 million and 90 million Disney + customers worldwide by 2024. Stephenson didn't give a time frame for his subscriber prediction.
WarnerMedia hasn't said how much it will charge for the new streaming offering, but HBO has traditionally been priced at around $15 per month.
The smarter way to stay on top of the multichannel video marketplace. Sign up below.