Report: Sinclair Near Deal for Disney RSNs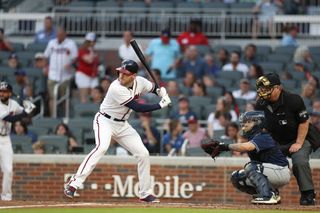 The auction for 21 former Fox regional sports networks is nearing the finish line, with reports claiming that Sinclair Broadcast Group has emerged as the winner with a bid around $10 billion.
According to Fox Business reporter Charlie Gasparino, Sinclair and The Walt Disney Co., which closed on its purchase of the RSNs and other programming assets from 21st Century Fox last month, have a "handshake agreement" for the networks for a price up to $10 billion. No formal agreement has been signed, and there is still a possibility that a deal may not be finalized.
[embed]https://twitter.com/CGasparino/status/1121793264628060161[/embed]
Disney agreed to divest the RSNs as part of federal approval of the larger Fox deal. As part of those conditions, Disney said it would have a deal in place within 90 days after it closed the Fox purchase. That closing occurred on March 20.
Sinclair was one of the original bidders for the RSNs, and apparently fought back competing offers from John Malone's Liberty Media and Big3 Networks, a professional three-on-three basketball league headed by rapper Ice Cube.
Malone and Liberty Media reportedly joined forces with Major League Baseball in its bid for the RSNs, but according to at least one person familiar with the auction process, its offer just became too complicated.
"There were a lot of moving parts there," said one person familiar with the auction process.
Sinclair, which controls 191 television stations in 89 markets across the country, is serious about sports. It purchased the Tennis Channel in 2015 for $350 million and has said publicly that the Fox RSNs would be "a good fit."
Earlier this year, Sinclair paired up with the Chicago Cubs MLB team for a new sports channel -- Marquee Sports Network-- that will be the exclusive home of Cubs games beginning in the 2020 season. Sinclair also was one of the partners that helped the New York Yankees buy back Fox's 80% interest in RSN the YES Network for about $3.5 billion. That deal, which sources say is basically complete, hasn't been officially announced yet.
The smarter way to stay on top of the multichannel video marketplace. Sign up below.
Thank you for signing up to Multichannel News. You will receive a verification email shortly.
There was a problem. Please refresh the page and try again.