It's Game On for Fox RSN Sell-Off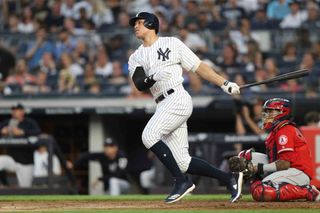 The regional sports network landscape is poised to change dramatically in the next several months as The Walt Disney Co. begins to weed out what could be a crowded field of buyers for 22 regional sports networks formerly owned by 21st Century Fox.
Disney agreed to divest of the RSNs, which include networks in Kansas City, Phoenix, Detroit and Indianapolis, as part of the federal approval of its $71.3 billion purchase of Fox's studios, cable networks and other assets. The Justice Department gave its nod to the larger Disney-Fox combination in June, on the condition that the RSNs are divested at least 90 days after the closing of the bigger transaction. Disney has said it expects to close on the Fox deal in early 2019.
Clock Already Running
The process to sell them has already begun, and Disney chairman and CEO Bob Iger said "conversations are starting, interest is being expressed" during an Aug. 7 conference call with analysts to discuss fiscal Q3 results. But Iger is in no rush. "It's likely that we'll negotiate a deal to sell them, but the deal will not be fully executed, or won't close until after the overall deal for 21st Century Fox closes," Iger said on the call.
Disney has a lot of options. According to FBN Securities media analyst Robert Routh, it can simply sell the RSNs after it completes the Fox deal, distribute them tax-free through a new entity directly to Disney shareholders or hold a Dutch auction to distribute shares in a new entity containing the RSNs after the Fox deal closes.
"If they do decide to simply sell them, there are many entities that likely have interest in at least considering the deal," Routh said. Those potential suitors include cable pioneer John Malone, personally or through his Liberty Media; Madison Square Garden's ruling Dolan family or Dolan-controlled entities such as MSG Networks; AT&T; Verizon Communications; or Comcast, in addition to local broadcast entities.
Routh said tech giants like Facebook, Apple, Amazon, Netflix and Google (the so-called FAANG stocks) could also show interest, although he believes that will be unlikely. More of a possibility are private-equity firms that have shown interest in cable properties over the years, he said.
Sports consultant and CEO of LHB Sports, Entertainment & Media Lee Berke said the sheer number of networks on the block will attract potential buyers from practically every corner of media. In an interview, Berke said there haven't been this many RSNs up for sale at once since the concept was created in 1986.
"We're in a unique situation," Berke said. "I'm used to dealing with one or two RSNs being sold every 18 months. Now, we have 22 being sold in the next nine months."
Individual sports teams could also get involved in the scramble, Berke said, as will private equity, broadcasters and pay TV networks and distributors. But he doesn't see the Fox RSNs being sold in one chunk to a single provider.
"I think there will be a bidding war," Berke said, adding that with so many interested parties expected to enter the fray, "it points toward selling to a variety of buyers instead of just one."
Analysts have speculated that one of those teams could be the New York Yankees, owners of a 20% stake in the YES Network with the option of buying out Fox's 80% interest. But with YES being valued at north of $4 billion, the Major League Baseball team will likely have to take on a partner to do that, Berke said.
RSNs are attractive because live sports is one of the few programming segments that draws in strong ratings from every demo. But RSNs also are high-priced — Kagan, a unit of S&P Global Market Intelligence, estimated that per-subscriber, per-month affiliate fees for the Fox RSNs range from $6.37 to 85 cents.
Kagan sports analyst Adam Gajo valued the Fox RSNs around $20 billion, but said Disney may be hard-pressed to get that price.
"RSNs aren't as attractive as they once were, primarily because of the high carriage fees and the increased number of options in the market for non-sports fans," Gajo wrote in an email message. "The segment as a whole, however, understands this, so the teams are starting to be more realistic with their expectations on sports rights fees — so that helps."
Whoever buys the networks would best utilize them as leverage for carriage of other pay TV channels, Gajo said.
"To purchase the RSNs and simply maintain them would be fine, but it would be much more advantageous to use them as a springboard into local sports rights, or to launch a service, or something to that effect," Gajo wrote.
Sinclair In the Mix
Potential suitors include broadcast TV station groups like Sinclair Broadcast Group and Nexstar Media Group. Sinclair, which watched its $3.9 billion merger with Tribune Media unravel after a 15-month federal approval process, has been trying to assemble news and sports assets to complement its stations across the country. It already owns the Tennis Channel and on its Aug. 8 conference call with analysts to discuss its Q2 results, Sinclair CEO Christopher Ripley said the Fox RSNs would be a "good fit."
"There are a lot of deals coming on the marketplace, as I'm sure you've all heard," Ripley said on the call. "Adjacencies continue to be an interest to us, including cable, content, digital media and I would put RSNs squarely in that adjacency bucket. I think they are fairly interesting. They are a good fit with the broadcast footprint and operations. Of course, it all has to be for the right value and the right deal."
Thank you for signing up to Multichannel News. You will receive a verification email shortly.
There was a problem. Please refresh the page and try again.