MOBILE NOW Bill Pulled From Nov. 18 Markup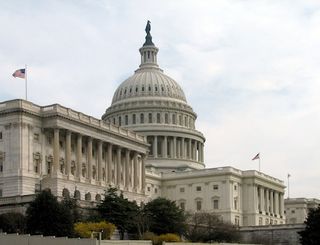 The MOBILE NOW Act may have to be renamed the MOBLIE LATER Act since it has been pulled from a list of bills being marked up (amended and reported out [or not]) in the Senate Commerce Committee Nov. 18.
It was still listed as leading off the executive session on the committee website at press time, but Committee press secretary Lauren Hammond confirmed consideration of the bill was being postponed.
Industry sources said it was being pulled because committee members, notably Democrats but also Republicans, had not gotten sufficient notice and were not ready to amend and vote out the bill, a draft of which was only first circulated two weeks ago.
One industry source speaking on background called it an unnecessarily aggressive move to schedule the markup, saying the Democrats had not been consulted on the substance or timing.
Hammond said they had been working with the Democrats, so would not characterize it as a surprise. But she did say that it was being rescheduled, perhaps in December, "to give folks more time to look at it" and provide more time for feedback.
The Making Opportunities for Broadband Investment and Limiting Excessive and Needless Obstacles to Wireless (MOBILE NOW) Act would codify that the 500 MHz of spectrum for wireless broadband President Obama has directed the government to free up by 2020 would still happen under a new President.
The bill would flesh out the Spectrum Pipeline Act, a bill that was passed by the House, then the Senate as an amendment to the omnibus budget bill.
MOBILE NOW would also provide federal agencies with up to 25% of the net auction proceeds from spectrum they are directed to give up for auction in the Spectrum Pipeline Act, but only if that payment is likely to boost the net proceeds from auctioning that reclaimed spectrum.
The bill would 1) allow for leasing, rather than auctioning, federal spectrum, in some circumstances; 2) put shot clocks on federal agency permission to private entities to use federal lands for broadband facilities including towers and antennas; and 3) potentially include a "dig once" provision that would require broadband conduit to be deployed during "below-ground" infrastructure work. That would expand the pipeline bill's "dig once" provision, which requires that conduit when federal highway funds are used for road projects.
Broadcasting & Cable Newsletter
The television industry's top news stories, analysis and blogs of the day.
Thank you for signing up to Broadcasting & Cable. You will receive a verification email shortly.
There was a problem. Please refresh the page and try again.