House Delays Dingell Tribute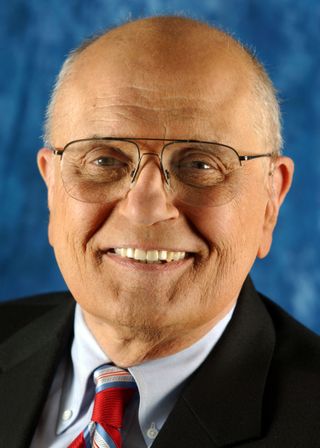 A full House Energy & Commerce Committee tribute to the late chairman John Dingell (D-Mich.), the longest-serving member of Congress who died last week at age 92, has been postponed from Friday (Feb. 15), but for a very good reason.
The committee had planned a 9:30 meeting in its hearing room, which is named after Dingell, to share the "life, legacy and memories" of the late chairman, with the remarks recorded and printed as a memorial, but the Web site Thursday said the tribute had to be postponed.
That is because Dingell's Arlington Cemetery service--he was a World War II vet--has now been scheduled for Friday morning at 9 a.m.--according to Committee Dems.
All are welcome to attend, said the Web site of Dingell's wife, Rep. Debbie Dingell, who was elected to succeed him in Congress after his retirement in 2014.
No word when the tribute will be rescheduled.
Broadcasting & Cable Newsletter
The smarter way to stay on top of broadcasting and cable industry. Sign up below.
Thank you for signing up to Broadcasting & Cable. You will receive a verification email shortly.
There was a problem. Please refresh the page and try again.