Indianapolis Colts To Appear on HBO's In-Season 'Hard Knocks' Series
'Hard Knocks In Season: The Indianapolis Colts' debuts Nov. 17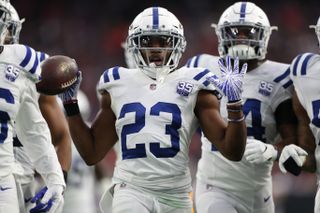 (Image credit: ESPN)
HBO for the first time will take a behind-the-scenes look at a National Football League team during the season when it debuts Hard Knocks In Season: The Indianapolis Colts on Nov. 17, the network said Thursday night.
The Emmy-winning series, which traditionally follows one NFL team during the pre-season, will now follow the Colts as they navigate the challenges of an NFL season as they play for a post-season birth, said the network. The weekly HBO/NFL Films-produced series will debut each Wednesday through the end of the season.
In August Hard Knocks profiled the Dallas Cowboys as they prepared for the 2021 NFL season. The in-season edition of Hard Knocks will be the first appearance for the Colts on the series.
"We could not be more thrilled to bring Hard Knocks and the remarkable behind-the-scenes access it provides for the entirety of an NFL season," NFL Films Senior Executive Ross Ketover said in a statement. "Thanks to HBO, along with the incredible cooperation from the Colts, we are able to deliver a groundbreaking new edition of the series."
The smarter way to stay on top of the multichannel video marketplace. Sign up below.
Thank you for signing up to Multichannel News. You will receive a verification email shortly.
There was a problem. Please refresh the page and try again.