From Finally Deciding Hulu's Fate to Merging Comcast and Paramount, What the Big Streaming Companies Must Do in 2023 to See 2024 (Bloom)
What's the one thing each media/tech giant in streaming must do this year, aside from making more money while spending less?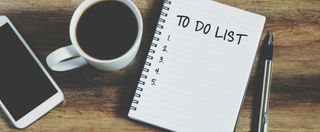 (Image credit: HubSpot)
Happy New Year! May it actually turn out better than 2022 ended for the streaming-video industry. Last year opened with vast optimism but after Netflix's April reckoning, seemingly everyone in the sector quickly devolved into layoffs, far more difficult Wall Street expectations, and the still brutally complex transition from legacy broadcast, theatrical exhibition and cable.
That said, 2023 isn't going to be fun for at least a while either. The industry's few holdouts on advertising — Netflix most notably, but Disney Plus and even Apple TV Plus' live-sports ventures — got into the sector just in time for it to go super soft. The Street's expectations of profits soon are now sooner. And the blank checks Hollywood creatives were getting suddenly aren't so common.
So what's the one thing each media/tech giant in streaming needs to do this year, aside from the obvious one (make more money while spending less)?
Here are some thoughts:
Netflix ... and More Surprises?
Iterate on all the initiatives that came out of that big post-April shift in strategy. Investors are clearly feeling more optimistic than, say, mid-summer, when they sent Netflix shares plunging more than two-thirds in just 20 months.
Shares are back above $300 now that Netflix is making money and adding subscribers again, but a wait-and-see attitude still lurks.
Can the (not-surprising) slow start to the ad-supported tier pick up, especially in this climate? How long before side ventures such as video games start paying off? Will the layoffs and spending cuts provide enough leeway so Netflix can both keep growing and make actual profits?
Disney and Its (Growing) Hulu Problem
Disney's Thanksgiving Week revanchist putsch put the sainted Bob Iger back in charge, so everything's all fine, right?
Uh, no.
The 71-year-old Iger faces a long to-do list before his two-year contract expires, as I've previously written. But probably the biggest issue has been festering since Iger was in charge the first time: What to do with Hulu? The put/call arrangement with minority owner Comcast allows either side to force a sale to Disney by next year for a minimum $27.5 billion valuation. Hulu has not benefitted from the limbo of the past three years.
But even after losing Comcast's best shows last fall, the service has blossomed into a pretty interesting home for grownup programming, thanks particularly to Disney's fecund FX holdings. Hulu's presence in the Disney streaming bundle also gives many consumers reason to pony up in ways that superheroes, princesses, and regional college softball games do not.
Speculation about what Iger will do has included selling it to Comcast, buying and merging it into Disney Plus or Star, or spinning it off/reselling it to someone else.
Spending $10 billion or more on Comcast's share while Disney is still handcuffed by the debt from Iger's Fox acquisition is probably not in the budget for this year. Perhaps the first step is actually figuring out how long to hold onto ABC and ESPN as their lucrative legacy broadcast and cable sinecures decline. But that would require the always acquisitive dealmaker to do something Iger has never done before: make Disney smaller.
Brian Roberts' 'Walking Around Money'
Stop me if you've heard this before: The one thing Comcast needs to figure out this year is what to do with Hulu.
Pocketing, say, $10 billion for selling that Hulu stake would certainly give Brian Roberts a nice wad of walking-around money. Perhaps that would finance another deal, any deal that could make Peacock more than a punchline.
Or maybe buying Hulu and merging Peacock into it is the deal that Roberts can actually get done. It's clear he doesn't think the company's existing entertainment assets, heavy in decaying old-school platforms, can truly compete with other big players. He's right about that.
David Zalav's Big Apology Tour?
The obvious challenge is delivering a better, easily definable consumer experience from the imminent mashup of HBO Max and Discovery Plus that will be, inexplicably, called Max.
But CEO David Zaslav and his able and assiduous crew of bean counters also face a subtler challenge: repairing the wreckage to the company's reputation in the creative community.
Mothballing nearly complete films and series to claim tax write-offs is an ugly look. Laying off many of the team members who shepherded all those Emmy-winning HBO/HBO Max shows isn't pretty, either.
Zaslav has a major diplomatic challenge ahead, beyond the prosaic right-sizing of the debt-laden company's finances.
Paramount Global, Shari Redstone ... and Sun Valley
The company has begun integrating its two biggest streaming services, which is good. But then what? Adding BET Plus' ardent, highly focused audience might help a bit.
But with an enterprise value of only about $24 billion, Par is still too damned small. It's increasingly clear that Star Trek, Tom Cruise movies, Taylor Sheridan TV shows, a slice of the NFL, the fading glories of CBS and a skein of cable networks can't compete over the long run.
So is this the year controlling owner Shari Redstone finally gets out of the business her dad started? Is she afraid Paul Allen won't invite her to Sun Valley anymore? Or is it time to get the books in order for a sale/merger/deep partnership that can pass regulatory scrutiny?
The European partnerships with Comcast suggests one path forward.
Amazon and Its Many Boxes
With big churn among senior entertainment executives at 2022's end, Amazon needs to figure out its video strategy as it incorporates more live sports while integrating not just Prime Video, but Channels, FreeVee, Fire TVs/dongles, a reduced Alexa, MGM's increasingly available library, and even Twitch.
Analysts suggest the parent company should lay off even more people, an eye-popping 200,000 or so, and increase its margins to get profitable. Does a more parsimonious approach filter down to Prime Video projects, which include the most expensive series ever?
What's the new leadership's strategy to best monetize its many video ventures and that huge MGM library?
Apple, TV Plus and the $3B Market Cap That Was
Early in 2022, Apple Inc. was worth as much as $3 trillion. Its multi-billion-dollar foray into streaming, Apple TV Plus, was both a rounding error in its spending and riding high after winning major Oscars (CODA) and Emmys (Ted Lasso).
This week, Apple's market capitalization dipped below $2 trillion after more China supply-chain mayhem and weakening demand for its high-margin hardware. The company still has $200 billion or so in its back pocket, and will sell a lot of hardware again this year.
But, as shown by Apple's pass on the $2.5-billion-a-year NFL Sunday Ticket package shows, even its capacious wallet has a bottom. Will 2023 be the year that Apple stops spending so freely on its video venture, especially as it focuses on stock buybacks and doubles down on fintech initiatives like its buy-now, pay-later service?
Alphabet, YouTube and the Dog Who Caught the Car
Technically, YouTube TV is a virtual MVPD, not a streaming service itself.
But the deal to take over the NFL's Sunday Ticket package shifts how we should think about Alphabet's many video initiatives, YouTube TV in particular. YouTube, that OG ad-supported streaming service, remains one of the planet's biggest bandwidth eaters (and ad revenue generators).
But more competition means the king of digital advertising is no longer completely in control. For the first time in nearly a decade, Alphabet and Meta sell less than half the total U.S. digital ad spend, according to Insider Intelligence Inc. Amazon is now third, with $39 billion in ad revenue last year. TikTok is vacuuming up the attention of (and ad spend targeting) younger audiences.
So, now that the dog has caught the car, er, NFL, what does Alphabet do next? Does its Sunday Ticket deal drive an evolution in YouTube premium offerings after several previous failed initiatives.
Does it just make YouTube TV more attractive? Or are further acquisitions coming, of, say, Paramount Global?
Everybody Else, Including: AMC, Fox, Starz and Chicken Soup for the Soul
With ad revenue expected to be soft all year (at best), and consumers more likely to be discerning about where they spend their attention and subscriptions, the biggest challenge for most niche services is figuring out whether they'll survive as a stand-alone operation.
As the big boys ponder various combinations, bundles and consolidations, so too must everyone not part of the major services. Can they continue on their own? Do they need to sell, even in a down market?
Can they construct cross-corporate mini-bundles to jointly reach like-minded audience sectors? Or do they depend on aggregators such as Roku, Amazon's Channels, and Apple TV to do their selling, while exacting a stiff toll for the audience access and forgone marketing costs?
Creating a few originals, as many have done, may help around the margins, but may not be a sustainable long-term plan in a bad economy.
The smarter way to stay on top of the streaming and OTT industry. Sign up below.
David Bloom of Words & Deeds Media is a Santa Monica, Calif.-based writer, podcaster, and consultant focused on the transformative collision of technology, media and entertainment. Bloom is a senior contributor to numerous publications, and producer/host of the Bloom in Tech podcast. He has taught digital media at USC School of Cinematic Arts, and guest lectures regularly at numerous other universities. Bloom formerly worked for Variety, Deadline (opens in new tab), Red Herring, and the Los Angeles Daily News, among other publications; was VP of corporate communications at MGM; and was associate dean and chief communications officer at the USC Marshall School of Business. Bloom graduated with honors from the University of Missouri School of Journalism.
The smarter way to stay on top of the streaming and OTT industry. Sign up below.
Thank you for signing up to Next TV. You will receive a verification email shortly.
There was a problem. Please refresh the page and try again.