FCC Creates Net-Neutrality Info Portal for ISPs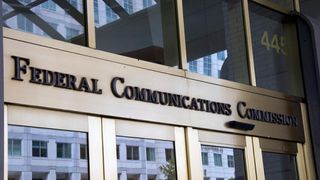 The FCC has created an ISP transparency portal in advance of the June 11 effective date of the FCC's Restoring Internet Freedom order.
Central to the order's rollback of prohibitions on blocking, throttling and paid prioritization of internet traffic is ISPs telling the FCC exactly what they are doing to manage access to their networks so that the Federal Trade Commission can determine if that conduct is anti-competitive, false or deceptive.
ISPs have to provide info on "network management practices, performance characteristics, and commercial terms" of service "sufficient to enable consumers to make informed choices regarding the purchase and use of such services and entrepreneurs and other small businesses to develop, market and maintain internet offerings."
Related: Sen. Thune Supports Prohibiting Paid Prioritization
That will be the chief enforcement mechanism for network neutrality, with the FCC enforcing ISP transparency about their network management through an enhanced reporting system.
But ISPs don't have to send the info to the FCC. They have the choice of posting that information on a "publicly available, easily accessible website" of their choosing. Any ISP not posting the info on their own site will be deemed to have elected to send it to the FCC.
Broadcasting & Cable Newsletter
The smarter way to stay on top of broadcasting and cable industry. Sign up below.
Thank you for signing up to Broadcasting & Cable. You will receive a verification email shortly.
There was a problem. Please refresh the page and try again.