Dish Adds 7K Titles with New On Demand Nets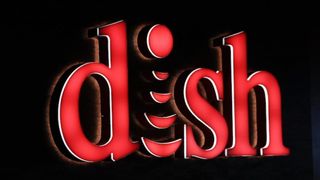 Dish Network said it has expanded its on-demand offerings by more than 7,000 titles after adding 11 new packages that customers can subscribe to on a monthly basis. The new packages, starting at $2.99 per month include original series and documentaries from UP Faith & Family, Dove Channel, CuriosityStream and others.
"Whether bingeing seasons of your favorite TV series on-demand or purchasing a digital copy of a new release movie, there are many avenues for customers to access the content they want, when they want it," said Dish senior vice president of programming Andy LeCuyer in a statement. "Dish offers the ability to choose between watching on-demand content that's included in a channel package, renting or buying titles outright, and now adding and subtracting entire catalogs on a monthly basis."
The new packages beef up Dish's total on-demand offerings to more than 70,000 titles that can be viewed at home on a Hopper family set-top box and on-the-go with the Dish Anywhere app. The Dish Anywhere app gives all customers the ability to watch the on-demand titles associated with their programming package from virtually any location. The app is available on internet-connected mobile devices, including smartphones, tablets and computers, as well as televisions via Amazon Fire TV and Android TV.
Customers can watch a free preview of new offerings Feb. 4-10. In addition to CuriosityStream and UP Faith & Family, customers can watch: Dove Channel; Docurama; Outside TV Features; Comedy Dynamics; Grokker; Here TV; Hopster; HiYAH!; and CineFest.
On-demand subscriptions are available for Dish customers with a qualifying programming package and an internet-connected Hopper DVR (all generations), Hopper Duo, Joey (all models) or Wally.
The smarter way to stay on top of the multichannel video marketplace. Sign up below.