D.C. Court Gets Latest FCC Media Ownership Appeal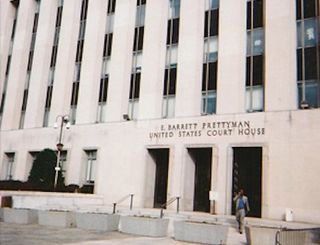 The U.S. Court of Appeals for the D.C. Circuit will hear broadcasters' and others' challenge to the FCC's latest variation on media ownership rules, the quadrennial media ownership review that was released Aug. 25. Or at least that is the initial call.
The Third Circuit has been the venue for previous media ownership challenges, but D.C. has won the lottery, which is held when an appeal has been filed in more than one circuit and the cases need to be consolidated into one court.
The U.S. Judicial Panel on Multidistrict Litigation, which held the lottery, informed lawyers Thursday that the panel had randomly selected the D.C. circuit.
Broadcasters and newspaper owners had appealed to the D.C. circuit—the court with jurisdiction over FCC appeals—while Prometheus, which launched the original appeal of an FCC ownership rule deregulatory remake of over a dozen years ago in the Third Circuit, had filed in the Third, which had issued the most recent remand of an ownership rules decision—the FCC decision to tighten joint sales agreements rules before having finished its congressionally mandated quadrennial rule review.
Broadcasters are challenging the rule because they say the FCC has insufficiently deregulated the industry, while Prometheus thinks the FCC was overly deregulatory.
Both the National Association of Broadcasters and the News Media Alliance (newspapers) have said they would not oppose a transfer to the Third Circuit, so if Prometheus files for that transfer, the case could well wind up back in the Third Circuit after all.
The three cases being consolidated are Prometheus vs. FCC. NAB vs. FCC and News Media Alliance vs. FCC.
Broadcasting & Cable Newsletter
The smarter way to stay on top of broadcasting and cable industry. Sign up below.
Thank you for signing up to Broadcasting & Cable. You will receive a verification email shortly.
There was a problem. Please refresh the page and try again.