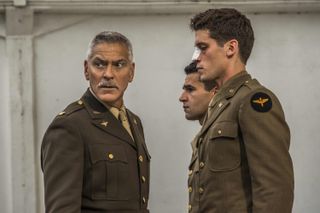 Like the monster in a horror movie that won't ever quite die, TV commercials are coming back to life for viewers on popular streaming services.
As the Netflix model of subscription streaming captured the attention of the video business, a seven-decade paradigm of taxing, in modern parlance, consumer attention in exchange for free television seemed to be sunsetting. Younger viewers were offended, we were told.
Popular subscription streaming platforms like Hulu and CBS All Access have launched ad-free premium versions. Cable and broadcast networks compensated for viewership losses by further saturating their time periods with heavier and heavier commercial loads, which served only to drive more viewers to subscription streaming.
But surely, and not so slowly, media and telecom businesses are starting to embrace free-to-consumer, ad-supported models. Free streaming, or what the wonkier folks in cable call AVOD (ad-supported video on demand), is suddenly cool. YouTube, Viacom-backed Pluto TV and Amazon have all shaken things up of late with bold moves in the ad-supported space.
Part of the reason has to do with old-school technology. "The same year that Hulu sunset its AVOD offering, 2016, we began to notice a meaningful uptick in consumer interest in free content, with Walmart starting to actively marketing antennas right next to streaming devices," BTIG Research analyst Rich Greenfield said in a report issued late last month. "Now, antenna-based TV viewing is the fastest growing segment in linear TV, with Nielsen reporting that 14% of U.S. households are using antennas vs. 10% in 2014."
But consumer interest in free content "goes well beyond broadcast TV," Greenfield added.
As Comcast and NBCUniversal prepare to launch a new streaming service, for example, the plan is to provide the platform to Comcast pay TV subscribers at no additional cost.
"We think this approach has a much better chance to get scale quickly," NBCU CEO Steve Burke said during Comcast's fourth-quarter earnings call. "There's nothing better than free for consumers … and we know there's a huge demand for interactive digital advertising."
Hulu responded to a recent Netflix price increase by lowering the monthly bill for its base tier, which now offers the OTT joint venture's full on-demand catalog for just $5.99 a month for subscribers who are willing to put up with — gasp! — commercials.
"This may be the shrewdest move I've seen, and I've been covering this space for 15 years," said Michael Greeson, president and director of research at The Diffusion Group, a research firm focused on the OTT market.
Viacom in January paid $340 million for ad-supported streaming service Pluto TV. As it looks for a streaming outlet for its various networks that isn't Netflix, Viacom now has a free-to-consumer platform with 12 million active monthly users at its disposal.
"We've been focused on developing a differentiated direct-to-consumer streaming service that would exploit our considerable content library and leverage our unique advertiser capabilities and relationships," Viacom CEO Bob Bakish told investors. "Pluto TV fits squarely into that strategy."
Studio Lionsgate's AVOD revenue has doubled since 2018, executive vice president of worldwide digital distribution Thomas Hughes said.
Indeed, the list of streaming media players migrating to ad-supported business models is lengthy.
YouTube, for instance, confirmed in November that it will begin moving the premium shows and movies produced by Susanne Daniels's YouTube Originals unit — including the midlife-themed The Karate Kid sequel Cobra Kai — out of the $11.99-per-month YouTube Premium service, making the titles available to the free YouTube platform's 1.9 million active users.
"We're primarily an advertising-supported business," YouTube chief product officer Neal Mohan said at CES last month. YouTube provides "a great way for advertisers to reach really engaged viewers," he added.
Amazon last month officially announced Free Dive, an ad-supported service residing in the online retail giant's Internet Movie Database (IMDB) platform, that will let consumers stream fairly recent major studio films for free.
And Roku, whose device offers many streaming services without cable TV service, has seen advertising sales within its OTT ecosystem — and more specifically, on its Roku Channel — become by far the biggest revenue driver, surpassing hardware sales.
As Walmart looks to beef up the AVOD portion of its Vudu platform, which had mainly been just a renter and seller of digital TV shows and movies, Vudu head of AVOD Julian Franco told Multichannel News the big-box chain had recently polled its customers and found out that most would be willing to sit through some commercials if it means they'll pay less for video.
Subscription Fatigue?
The AVOD trend is all juxtaposed with what's become a broadly held belief among video executives: Consumers' willingness to support more subscription VOD services may be reaching a limit.
In September, researcher Parks & Associates released a study suggesting the subscription OTT market had become "saturated." Consumers weren't necessarily tossing away subscriptions to popular platforms like Netflix, Hulu or Amazon Prime Video, Parks found, but they weren't adding new services to their monthly expenses, either.
"The idea of the average household subscribing to Netflix, Hulu, Amazon, HBO Now and YouTube Premium all at the same time is ludicrous," Farhad Massoudi, founder and CEO of ad-supported TV company Tubi TV, said on a panel at last month's CES. "The average household has an income of $54,000 a year. They're not buying $8 avocado toast."
Of course, no one is ready to proclaim the market for paywalled video dead, either. Netflix continues to drive incredible growth: It ended 2018 with 14.5 billion subscribers worldwide. The Walt Disney Co. recently disclosed that its $4.99-per-month live sports-fueled service, ESPN+, has passed 2 million subscribers after less than 10 months, with a single UFC mixed-martial-arts event in January driving around a quarter of those signups.
Hulu said it added 8 million subscribers in 2018 and now has a base of 25 million paying users. CBS Corp. said last week that it expects the combined subscriber ranks of SVOD platforms CBS All Access and Showtime to reach 8 million in 2019.
But with new SVOD platforms on the way from Disney and WarnerMedia, there are subtle signs of a coming slowdown in this crowded market. In the U.S., Netflix is still growing strong, adding 1.5 million users in the fourth quarter. But that was less than the nearly 2 million U.S. users it took on in the fourth quarter of 2017. This modest decline came after Netflix increased its content budget by 35% in 2018, to just more than $12 billion.
Cord-cutting among subscription linear pay TV services is now viewed as somewhat chronic and endemic. Market leaders AT&T, Comcast, Dish Network, Charter Communications and Verizon Communications combineed to lose 2.5 million video subscribers in 2018.
The virtual pay TV market, thought of until recently as a low-margin hedge against much of this customer loss, is also slowing down in a big way. The market leader, Dish Network's Sling TV, added only around 200,000 subscribers in 2018 after taking on an estimated 700,000-plus in 2017. AT&T's DirecTV Now is coming off a fourth quarter in which it lost a whopping 267,000 subscribers. Much of that loss was attributed to customers unwilling to pay full price for the streaming service after heavy promotions ended.
"For years, everybody dismissed AVOD and tried to copy Netflix," Tubi TV's Massoudi told MCN. "But it turns out there is subscription fatigue. The average household is not going to subscribe to all of these services."
This is undoubtedly unwelcome news to Disney and WarnerMedia, which are in the process of launching subscription streaming services aimed at Netflix.
'Get Scale Quick' Schemes
"I think what they're going to find is that it's very difficult to drive subscriber momentum and growth, and scale, as quickly as they need to to achieve a leading position," Hulu chief marketing officer Kelly Campbell said at CES.
While the health of the subscription market is open for debate, most AVOD operators believe ad tech advancements will make their platforms far more profitable in the future.
Though virtual MVPD Sling TV continues to lose money for Dish Network, Dish executive vice president of programming and media sales and Sling TV president Warren Schlichting recently told MCN that emerging programmatic ad-sales efforts are just beginning to yield "incredible results."
Programmatic has the ability to expand TV's overall ad revenue base, which has been stuck at around $70 billion per year for the better part of a decade, Schlichting added. At the same time, ad sales on such digital platforms as Google have reached $107 billion.
Programmatic TV ad sales, which mimic the automated exchanges of the digital marketplace, have the potential to migrate spending back to TV by "exploding the value" proposition for advertisers, Schlichting said.
In October, research firm eMarketer published a report estimating U.S. ad spending on digital video would grow about 30% in 2018, to $27.82 billion.
As for Sling TV rival DirecTV Now, AT&T CEO Randall Stephenson said the company's new advanced-advertising division, Xandr, doesn't yet have its platform "stood up to really monetize" DirecTV Now in a "meaningful" way. But he believes that will change in 2020.
Viacom chief financial officer Wade Davis said the media company "has been investing since 2015 in driving the industry forward around targeted advanced TV ad campaigns. And we think it's going to be not far off of [being a] $1 billion [business] by the end of this year before you start adding Pluto in."
Viacom's CEO Bakish thinks Pluto TV's demographics — about 50% in the 18-34 range — will only help matters.
"Pluto TV, with its nascent ad-sales force, currently sells less than 50% of this inventory," Bakish told investors. "So there's plenty of upside here."
Some 80% of Comcast's pay TV footprint, as well as that of its recent acquisition, U.K. satellite-TV operator Sky, is capable of delivering addressable advertising, NBCU's Burke said. For Comcast's new streaming service, capitalizing on that addressable advertising opportunity will require the platform to achieve user scale quickly. NBCU believes a free-to-consumer model is a better way to achieve that goal.
"Between the United States and Sky's footprint in the U.K., we think we should start and try to gain as much scale as possible with an ad-supported, free-to-consumer service," Burke said.
Gen Z in the House
While the expected monetization potential of advanced advertising explains, to some degree, the migration to AVOD models, it's still a little hazy to some of us how we arrived at this location.
Wasn't the emerging millennial-age population not going to put up with commercials any longer? Well, it turns out that the generation behind the millennials is OK with ads.
At least that's what Hulu says.
"Gen-Zers think differently about TV," Hulu CMO Campbell said. "They're more receptive to advertising. They've grown up in this IP-powered universe and they're used to targeted advertising."
Hulu research shows that Generation Z, those born in the late 1990s and early 2000s, are 39% more likely to watch an ad than the base population, and they're 29% more likely to actually pay attention to the commercial, Campbell said.
None of this is to say that Gen Z, or anyone else for that matter, is comfortable with sitting through the kinds of ad loads we've experienced on linear TV over the last decade.
Vudu AVOD chief Franco said the delicate rapprochement between younger consumers and TV advertising works only if ad pods are strategically placed within streams. Pods can't be loaded too much — no more than two 30-second spots in each — and they must be spaced out within the context of the programming.
Still, he's convinced AVOD is the way forward for Vudu.
"We have 150 million people coming into our stores," Franco said. "And they've told us they'll watch ads in order to save money on video."
The smarter way to stay on top of the multichannel video marketplace. Sign up below.
Daniel Frankel is the managing editor of Next TV, an internet publishing vertical focused on the business of video streaming. A Los Angeles-based writer and editor who has covered the media and technology industries for more than two decades, Daniel has worked on staff for publications including E! Online, Electronic Media, Mediaweek, Variety, paidContent and GigaOm. You can start living a healthier life with greater wealth and prosperity by following Daniel on Twitter today!