Comcast's Roberts Pay Rose 7.8% in 2018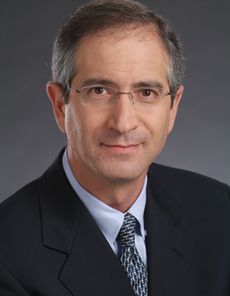 Comcast chairman and CEO Brian Roberts received a 7.8% increase in total compensation in 2018, raking in $35.03 million for the year, according to the company's annual proxy statement filed with the Securities and Exchange Commission Friday.
Roberts' base salary stayed about the same at $3.2 million, but he received a $1.6 million increase in non-equity incentive plan compensation to $10.7 million from $9.1 million in the prior year. The increase was a change from 2017, when Roberts' total compensation stayed flat at $32.5 million.
NBC Universal CEO Steve Burke saw his pay dip by 14% to $39.96 million in 2018, mainly because he received fewer option awards for the year. Burke received about $5.4 million in option awards in 2018, down from the $15.4 million he received in the prior year.
Comcast Cable CEO Dave Watson got the biggest increase -- a 30.5% raise to $14.75 million -- mainly tied to an increase in non-equity incentives. Watson, who was named Cable CEO in April 2017, after former Cable CEO Neil Smit retired, received $4.2 million in non-equity compensation in 2018, up from $2.4 million in the previous year.
Other executives got similar raises -- chief financial officer Michael Cavanagh received $21.7 million in total compensation, up 7.7%, and senior executive vice president David Cohen received $19.1 million, up 7.9% from the prior year.
The smarter way to stay on top of the multichannel video marketplace. Sign up below.
Thank you for signing up to Multichannel News. You will receive a verification email shortly.
There was a problem. Please refresh the page and try again.