Comcast, Disney Shares Rise as Bidding War Ends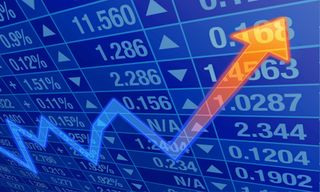 Comcast investors were apparently pleased that the cable operator has dropped its months long pursuit of 21 Century Fox assets, driving its shares up by more than 3% on Thursday.
Comcast stock went as high as $35.29 each on July 19, up 3.7% or $1.25 per share. It was the highest point for Comcast stock since March. The stock was trading at $35.19 each (up 3.2%) at about 10:26 a.m. Thursday.
Shares of The Walt Disney Co. also rose sharply on July 19 – up as high as $114 (3% or $3.31 per share) in early trading. The stock was priced at $113.75 (up 2.7%) at 10:26 a.m. July 19.
Now that the bidding war for its programming assets is over – and the battle for British satellite giant Sky is heating up – 21st Century Fox shares dipped about 2% (91 cents each) to $45.77 in early trading Thursday. The stock rose slightly to $45.82 (down 1.9%) at 10:26 a.m. July 19.
Comcast ended its months-long bidding war with Disney earlier Thursday, saying it would drop its pursuit of the Fox assets and focus its attention on Sky.
Fox owns a 39% interest in Sky and has been trying to consolidate the asset, only to be outbid by Comcast. With Comcast's attention fully focused on the U.K. satellite company, the potential for that ongoing battle to heat up has increased.
The smarter way to stay on top of the multichannel video marketplace. Sign up below.